We bring you the best of the Emmy Award speeches as they unfold.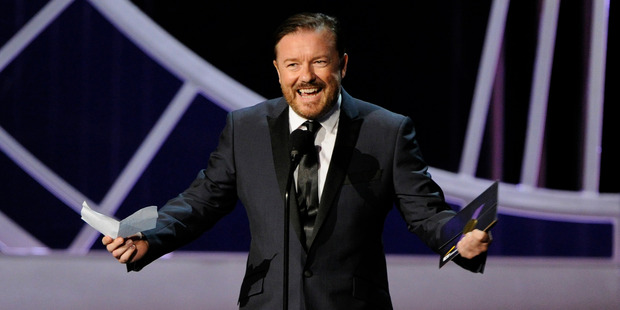 Seth Meyer, Emmys host
"This year, we're doing the Emmys on a Monday night in August. Which, if I understand television, means the Emmys are about to get cancelled."
"We have comedies that make you laugh and comedies that make you cry because they're dramas submitted as comedies."
Jimmy Kimmel, presenter
"Why is Matthew McConaughey nominated for a TV show? He doesn't even own a TV... He traded his television for a conch shell full of weed."
"That's not a television face, that's a movie star face. Where's Ricky [Gervais]? That is a television face. Not even a television face, that's a Netflix face."
Jimmy Fallon, presenter and winner
"There's one universal truth that binds us together. None of us will ever make as much money as Kim Kardashian did for her iPhone game."
Julianna Margulies, nominee
"So I see Maggie Smith isn't here tonight. So if she wins the Emmy, can I have it?"
Fargo creator Noah Hawley, winner
"Who else can I thank other than Joel and Ethan Coen, who of course, don't watch the Emmys."
Ricky Gervais, presenter and nominee
"I lost again, that was good. 21 times I've been nominated. Lost 19. It's like a great joke. 'Yeah, come over, you're brilliant!' Am I? 'No'."
Ricky went on to read his speech for the award that actually went to the Big Bang Theory's Jim Parsons.
"Ha ha, I won. I knew I would because I am the best actor. Better than those other actors - Parsons, Cheadle, H Macy, Joey from Friends, Louis. Look at their stupid faces. Thank you to the Emmy voters, who are never wrong."
Billy Crystal on Robin Williams
"As genius as he was on stage, he was the greatest friend you could ever imagine... It's very hard to talk about him in the past because he was so present in all of our lives.
"Robin Williams, what a concept."
Bryan Cranston, winner
"Even I thought about voting for Matthew [McConaughey]."
Next trending article - Emmys: 2014 award nominees and winners