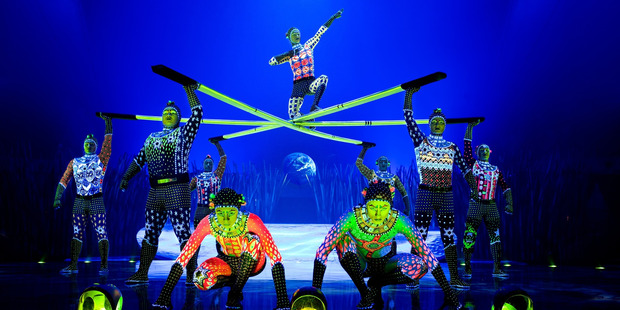 Cirque du Soleil Totem, Alexandra Park, Friday
If you like watching ridiculous feats of physicality, particularly when performed in elaborate costumes with a tailor-made soundtrack, I hope you're heading along to the giant yellow and blue-striped Big Top to check out Totem. Sure, the dazzling set and eye-popping costumes (think frogs, monkeys, birds, tribal inspirations, crystals and lots of stuff that glows in the dark) are a big part of what makes a Cirque du Soleil show magical, but it's watching these incredible performers and athletes do things no normal human should attempt that will make your hair stand on end. Watch out for the rings trio, the unicyclists, the Russian bars team, and the mad scientist with his fluorescent balls. The show runs until September 28.
20,000 Days On Earth, in cinemas now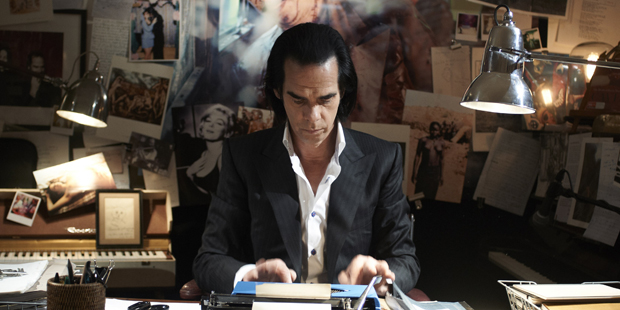 If you missed it at the NZ International Film Festival, now is your chance to see this cinematic creation, which blends fiction and documentary in a portrait of Nick Cave. Weaving two narrative threads, it simultaneously takes a surreal look at both his 20,000th day on Earth, and his creative process from writing to recording, rehearsals to performance. He writes, he draws, he cracks jokes, he drives around Brighton in his low-rumbling Jag. He drinks tea, reminisces with bandmates, and talks about his family. It gives fans a chance to see inside his head in an entirely different fashion.
Primetime Emmy Awards, Vibe, Tuesday
Reading the annual Emmy Awards nominees list is a great way to remind yourself of any excellent TV you need to catch up on. So what new shows should you put down this year? Well True Detective (starring Matthew McConaughey and Woody Harrelson) is getting a lot of well-earned nods, as is House of Cards (Kevin Spacey, Robin Wright). Orange Is The New Black is making a good stand in the comedy categories, and the new Fargo miniseries looks set to take home a few trophies too. You can watch host Seth Meyers wrangle all the usual suspects from midday, Tuesday on Vibe (there will be highlights from 7.30pm).
Ladi6 and Team Dynamite, Powerstation, Friday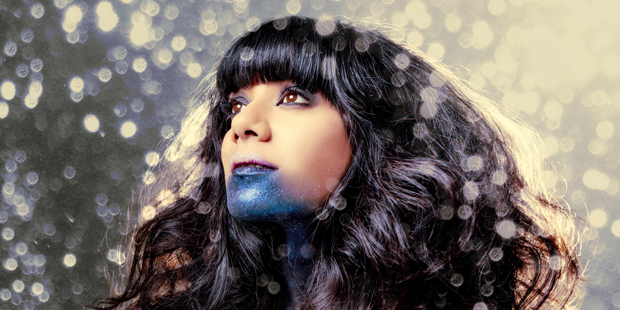 It's been nearly a year to the day since Ladi6 released her excellent third album Automatic, and she's been helping audiences get their groove on, both here and abroad, including across Europe, South America and the US, ever since. This week she's teaming up with crazy cats Team Dynamite for a local victory lap, and you can bet it'll be a slinky night of soul and jazz-infused beats with sharp flow and clever, Kiwi-flavoured lyrics.
Lucy, in cinemas now
Watch the trailer for Lucy here:
I have no idea whether the urban myth that most humans only use 10 per cent of their brains is true, but it makes for a good movie premise in this new sci-fi thriller from Luc Besson (Taken, The Fifth Element). Lucy, played by Scarlett Johansson, is a woman forced into being a drug mule, who finds her brain capacity is drastically increased when a parcel of high-tech drugs explodes inside her. That's when the superhuman action scenes kick in, as she tests her boundaries, and tries to turn the tables on the bad guys with the help of Professor Morgan Freeman.
- TimeOut