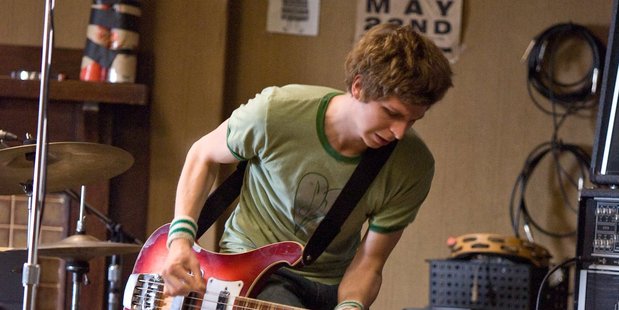 Canadian actor Michael Cera, best known for his roles in the film Juno and Arrested Development, has dropped a surprise album.
The actor has released the album on website Bandcamp, although he hasn't announced it himself.
Actor Jonah Hill who starred with Cera in the 2007 comedy Superbad, tweeted a link to the actor's album stream on Bandcamp.
"My great friend Michael Cera not only is a brilliant actor, he also makes great music. Check it out," he tweeted, along with Cera's first track from his album an instrumental called uhohtrouble.
Next trending article: Girl, 4, survives 11 days in Siberian wilderness, protected by puppy
The lo-fi indie folk album called True That has 18 tracks and is selling for $US7 ($A7.57) from the website with the promise of three bonus tracks upon purchase.
Bandcamp is a website that allows people to directly support the artist who posts their music.
The website has put Cera on the home page alongside some blurb confirming it is music from the actor.
"Yes, it is that Michael Cera - releasing an album of amiable, lo-fi, folksy-leaning songs and dreamy piano doodles," the post said.
The star's bio on the page reads: "Michael Cera was born in Canada in 1988 at the tender age of zero."
The tracks are mostly instrumental although Cera's distinctive vocals are first heard on the third track Clay Pigeons which is a Blaze Foley cover. Foley was an American singer-songwriter who was shot dead in 1989.
Cera has received a lot of positive comments on the website, one person described it as "refreshingly lo-fi in a heavily produced climate".
"Michael Cera? On Bandcamp? That alone is amazing, but the album is actually really great." another posted.
Cera has had a strong connection with music throughout his films. He performs on the soundtrack to Juno singing The Moldy Peaches song Anyone Else But You with his co-star in the film Ellen Page.
He also played bass and sang back up to songs on the soundtracks to his films Scott Pilgrim vs. The World and Nick and Norah's Infinite Playlist.
Cera has been reported before as playing bass in two indie bands, The Long Goodbye and Mister Heavenly.
You can download and listen to Cera's album here.
-AAP