Three years after she created her first play, Jess Sayer decides the time is right for it to be seen in a theatre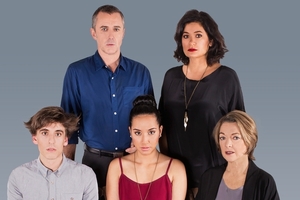 After her parents acrimoniously divorced, scriptwriter Jess Sayer thought there were two ways of coping.
"Some people turn to drugs or start drinking, but I wrote a play, which I suppose is a safer way of dealing with it."
Sayer, who turns 24 on the opening night of her drama Fix, had never read a play and had seen only a handful performed.
They included an Auckland production of August Strindberg's 1888 tragicomedy Creditors, which inspired her to write her own script.
After reading it to a friend, she was persuaded to enter Playmarket's "b4 25" playwriting competition and won the 2011 award.
"I was quite shocked because I had no idea about what I was doing. I just wanted to make sense of things that had happened and I am interested in how people cope when they're on the knife-edge of sanity, which is the scenario in this play."
She is quick to add that the central premise in Fix is fictional. It follows a family's descent into the unknown after mum discovers her second husband is having an affair with her daughter. Propelled into a heartbroken and vengeful state, she starts washing down pills with copious quantities of vodka but there are still children to be cared for.
Sayer, from Whangarei, has since graduated from the Actors Program drama training school in Auckland and written three more plays. But it is only now that she has decided the time is right to see Fix on stage.
It has attracted a stellar cast - Nicola Kawana, Elizabeth Hawthorne, Andrew Laing and emerging actors Ryan Dulieu and Hanelle Harris.
"I didn't know much about Jess at all and I was quite gobsmacked to learn that Fix was the first play she'd written," Kawana said.
"It reminded me a little of Gary Henderson's Mo and Jess Kill Susie because it has a punchiness to it that smacks you around and there's no saggy bits to slow things down."
Hawthorne describes the play as an engaging story which has had to include some comedy because of its dark - but certainly not fantastical - premise.
"You won't leave crying," she said, "and it will appeal to anyone with a family."
Like Sayer, 23-year-old Sam Brooks won Playmarket's "b4 25" competition - twice, in 2012 and last year - and has staged his first shows at The Basement.
They include Riding in Cars with (Mostly Straight) Boys, where the action took place entirely around a car in the theatre's carpark.
Now he's going upstairs to The Basement Studio's green room with Wine Lips.
"The Basement provides a safe place for new ideas," he said. "I expect a lot from myself and I try to exceed all expectations with every new show I write. I wanted to try something different with this show because my previous plays haven't let me explore characters who are not like me.
"I particularly wanted to create a ballsy female lead to be played by a strong actress. It's quite hard for me to do that when I've been focused on what it's like to be a young, queer male."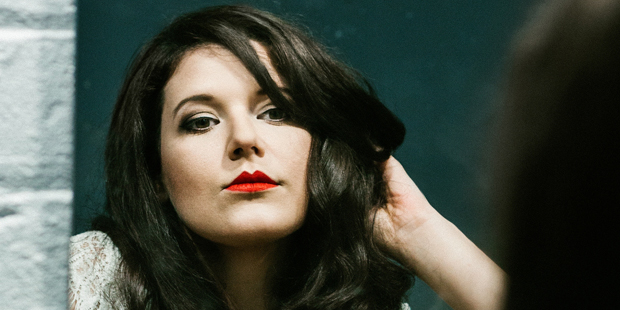 Chelsea McEwan Millar is Brit in Sam Brooks' play Wine Lips.
Wine Lips was written to be performed in a small, almost claustrophobic space, which might mirror the intimate relationship between the two characters, Scotty (Nic Sampson) and Brit (Chelsea McEwan Millar).
Scotty and Brit are in the theatre - he's a director, she's an actor on the brink of bigger things.
"At the same time as they're looking to the future, they reflect on the past and why their relationship didn't work," said Brooks. "It reflects on how much a person is willing to sacrifice to chase 'the dream'."