Five shows that will keep couch potatoes glued to their screens over the coming week.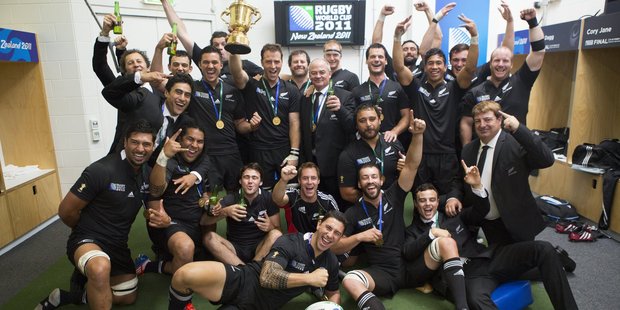 Pick of the week: The Kick
Most of New Zealand will remember where they were the night that the All Blacks finally won the Rugby World Cup for the second time in 2011 - it had been 24 years coming after all. Stephen Donald probably remembers it clearer than most, given that he went from zero to hero in the nation's estimation with that one penalty kick that kept the title from France.
It was a defining moment for the country, and for Donald, but the years heading towards that penalty kick had been pretty professionally tumultuous for the number 10, and it's these events that The Kick sets out to explore.
With the consultation of the New Zealand Rugby Union, and extensive input from Donald and his family, The Kick tracks Donald from his early days - even back then he was unfairly rejected from his local club team - through to his selection for the Counties Manukau NPC team while he was still in high school, being asked to play for the Chiefs, and eventually catching the eye of All Black selectors.
Donald is played by Los Angeles-based Kiwi actor David de Lautour, a huge rugby fan himself, who couldn't quite believe his luck being asked to pull on the mystical black jersey for a TV role. He was proud to help tell Donald's story.
"It's been an amazing opportunity for me, being such a big fan. I'm that 30-year-old guy who has posters of All Blacks on his wall. That's not even a joke, I actually do. I have framed All Black jerseys and things like that on my walls, so it was really cool to be a part of this, I feel really honoured."
The rest of the team are played by reasonable lookalikes too - most of them had to bulk up a bit and train together to pull off the on-field scenes convincingly - and you get a strong sense of the camaraderie and mischievous humour between players, along with the high standards they impose on themselves.
Donald is portrayed as a down-to-earth fellow, a very likeable, regular family guy, always happy to help his community, but focused and ambitious too, with huge respect for the game and the jersey.
The way he dealt with the criticism of the nation after the disastrous last minutes of the 2010 Bledisloe Cup final in Hong Kong was impressive, as was the way he built himself back up in the aftermath - with a little help from mates like Richard Kahui.
It's a poignant story of second chances, mateship and competition that brings back clear memories of those very tense weeks, as well as offering rare insight to the guys behind those black jerseys - their simple humanity, vulnerability, and the reality of their shattered dreams and ultimate triumphs.
"It's something that happens with celebrities, whether you're watching a movie, or your favourite sports team, you don't think about what their lives are like off screen, or even think of them as real people. You have them in your mind as the rugby player, or the action hero, and you forget their own struggles and lives are very similar to your own. So it's great to open that up a bit."
The Kick
When: 8.30pm, Sunday
Where: TV One
What: Behind the black jersey
Drama pick: Mammon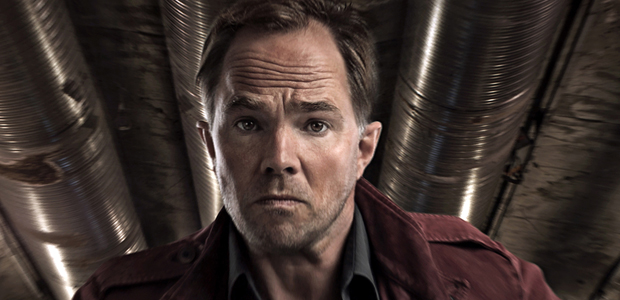 Sky Arts' move into fiction increases this week with two European productions. Tonight is the debut of period drama Grand Hotel, set in an early 20th century aristocratic establishment and touted as Spain's answer to Downton Abbey. Possibly more addictive, especially for fans of Scandinavian thrillers is Mammon, a mini-series following journalists investigating embezzlement by Norway's political and banking elite. Reporter Peter Veras (Jon Oigarden, pictured) is caught up in the case which leads to his high-flyer brother Daniel - and with a minister father and Biblical title, there are abundant allusions to the story of Cain and Abel.
Mammon
When: Saturday 8.30pm Where: Sky Arts
What: Nordic noir
Current Affairs Pick: Prime Time with Sean Plunket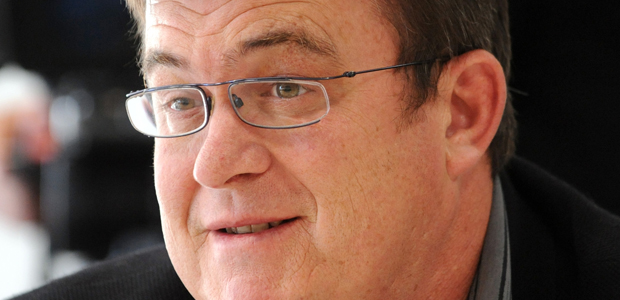 Political junkies usually have to wait until those early weekend mornings to get their fix of the nation's leaders of the nation going under the grill. But with the election looming, Prime has wrangled Radio Live mid-morning host - formerly of The Nation, and Morning Report - into the studio for a Friday night political show. Its producers promise "topical and informative debate with a guest panel made up of politicians and prominent figures" with Plunket chairing a cross-fire debate among this guests. On the first show Paula Bennett ill be talking welfare. The show runs for nine weeks until the general election next month.
Prime Time with Sean Plunket
When: Friday 9.35pm
Where: Prime
What: Political clinic
Issues pick: Nigel Latta: The Trouble With Booze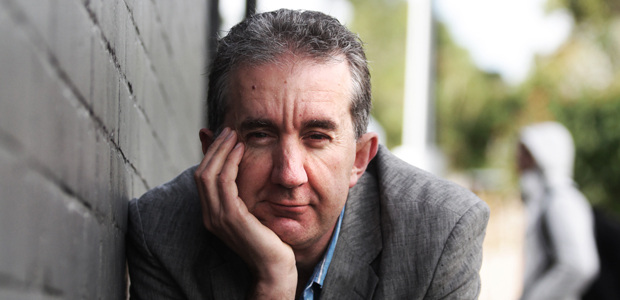 Having weighed in on the division between rich and poor and education, this week clinical psychologist turned TVNZ's new asker of the big questions turns his attention to the role of alcohol in New Zealand society - and its many ills. No doubt the show will include some sobering statistics - apparently we spend $85 million a week on booze for one thing. Latta's study takes him from the messiness of accident to emergency departments to the sadness of a terminally ill mother as well as as examination how the alcohol industry works and the big businesses that support, promoted and sell it.
Nigel Latta: The Trouble With Booze
When: Tuesday 9.30pm
Where: One
What: Applying that Latta'tude to alcohol
Comedy pick: Blandings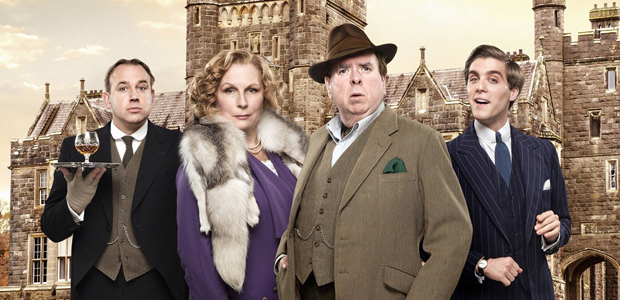 It's tally ho pip pip for a second season of Blandings, the 1920s comedy from the pen of the frightfully English P.G. Wodehouse about the life of Lord Clarence Emsworth who just wants to be left in peace with his beloved pig, the Empress. Timothy Spall returns as the eccentric Emsworth with Jennifer Saunders as his battleaxe sister Connie. The start of the second series involves the arrival of unwelcome house guest Duke of Dunstable (Harry Enfield), who wants to have Lord Emsworth committed for his pig obsession. Only, Emsworth's son Freddie forms similar plans for the Duke. And so begins another high class farce.
Blandings
When: Sundays 7pm
Where: UKTV
What: More country house capers
- TimeOut