Ladi6, Stampede, Papakura, Friday, 8pm
Ladi6 kicks off a 13-date tour of New Zealand tonight at Papakura venue Stampede with support from rising Auckland rap crew Team Dynamite. The nationwide jaunt co-incides with the single and video release of Hold Tight, the fourth single from Automatic, which TimeOut gave five stars when it was released in August. If you can't make it to Papakura, Ladi will be back in Auckland on August 22 to play the Powerstation.
Head Like a Hole, Kings Arms, Friday, 8pm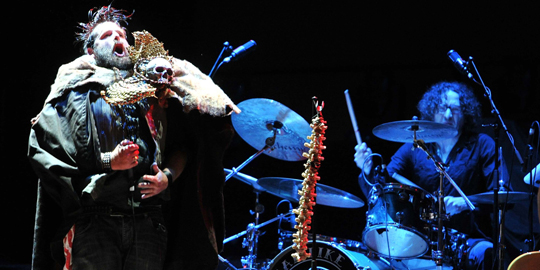 Nigel Beazley from Head Like a Hole. Photo / ODT
Here's a blast from the past for your Friday night as one of Wellington's finest bands, Head Like a Hole - who first got together in 1992 then reformed in 2009 after a hiatus - take the stage at the KA for a free iHeartRadio and Radio Hauraki show. Alongside HLAH gems like Fish Across Face and Wet Rubber, the boys will be road-testing some new material due for release later this year.
I Am Giant at the Powerstation, Saturday, 8pm
The London-based rock band which features Kiwis Shelton Woolright and Paul Matthews in its line-up wrap up the national tour for new album Science and Survival in Auckland.
Prix de Beaute with the Auckland Philharmonia, The Civic, Sunday 6pm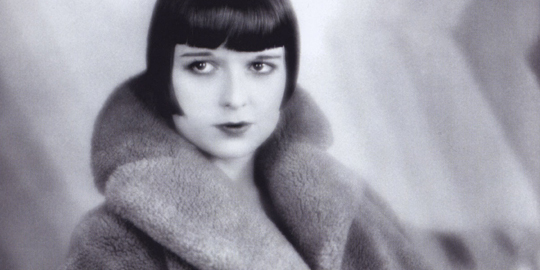 Prix de Beaute.
On what was going to be the closing night event of the New Zealand International Film Festival in Auckland - before the extension into next week due to public demand - is the annual show with APO playing the score to a vintage silver screen classic. This year the film is Prix de Beaute, the 1930 French film which was the last major movie for American silent era star Louise Brooks.
Nothing Trivial finale, TV One, Sunday, 8.30pm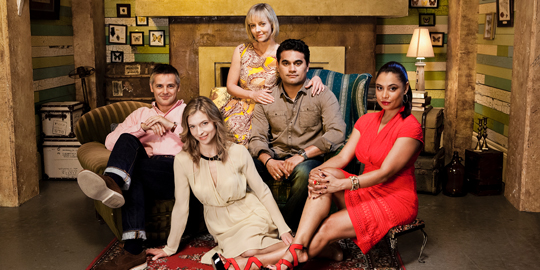 The cast of Nothing Trivial.
The people spoke and TVNZ listened - so Nothing Trivial fans will finally get some closure - after the popular local show was pulled at the end of its third season - with a feature-length episode to tie up the loose ends. Will Catherine survive being hit by a van? If she does, will she and Mac (Shane Cortese, pictured with Manon Blackman as Celeste) reconcile? Can Michelle and Richard keep it together after Michelle's ex Scotty turns up to finalise their divorce and stirs up trouble? Brian and Emma tied the knot at the end of season three, but can Brian juggle kids, money, his bride and a business expansion as well as help out a troubled teen? So many questions ...
- TimeOut