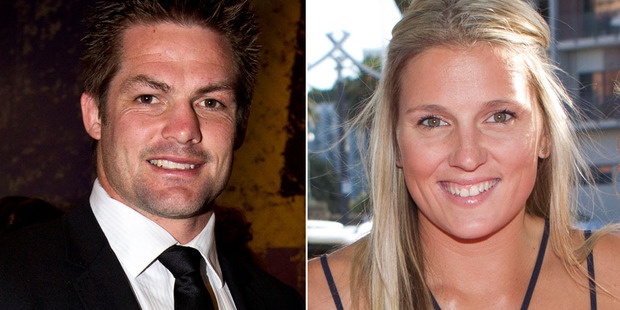 The country's most loved sports star, Richie McCaw, may be getting more serious with his 24-year-old hockey star girlfriend Gemma Flynn, according to inside sources.
"Richie and Gem are planning a special celebration in Sydney once she comes back from the Commonwealth Games in mid-August. She's looking forward to it and hoping to sneak in some shopping before she comes home," a friend gushed to The Diary.
But any sign that heart-throb Richie, 33, may be putting a ring on it have been quietly scotched by his rep, Dean Hegan. He is loath to talk about his ward's private life but does not believe McCaw will be settling down any time soon.
There's a Rugby World Cup to prepare for.
Though what happens after the tournament is anyone's guess. The All Black skipper's New Zealand Rugby Union contract expires late next year and hints of retirement have not been discounted.
Hegan would not elaborate on McCaw's future from November 2015. Stepping down from professional first-class rugby leaves McCaw open to pursue a variety of opportunities.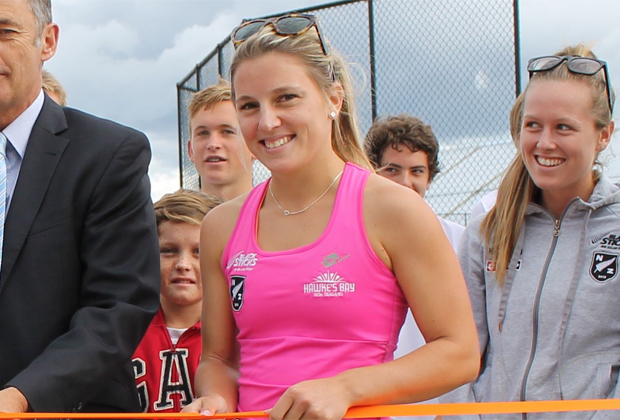 Gemma Flynn.
McCaw has a global brand and the world is his oyster.
Friends say Flynn, who has been a Black Stick for the past seven years, may hang up her hockey stick and spend more time on her new business, The 100% Project, which runs programmes for companies and individuals to live a more sustainable life.
Flynn works alongside former Silver Fern Maree Bowden and high performance trainer John Quinn.
She's also in the final stages of her bachelor of sport and exercise science degree.
One source reckons Flynn is the support McCaw needs if he is strategising his move away from the All Black captaincy, post-World Cup.
"If Gemma retires from hockey at the end of this year it will give her more time to spend supporting Richie as he enters the last phase of his career, which is going to take a huge emotional toll on him.
"Hanging up the boots will tear him apart, and he needs her to be there to support him."
Maybe then he will have the time to put a ring on it.
10 questions of the week
1 Is Mike McRoberts the only journo reporting from Gaza in a Paul Smith suit?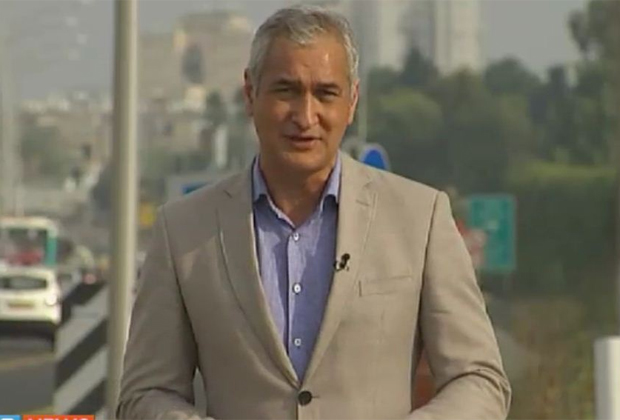 A sartorially elegant Mike McRoberts reports from Gaza in a designer suit.
2 Which diva MP has lost five members of staff in less than a year? Disgruntled former staffers describe her as "The Devil wears Number One Shoe Warehouse".
3 Why did Sam Hayes try to persuade Mona Dotcom to do a 3rd Degree interview by offering to take her shopping? Who knew the TV3 credit card stretched so far!
4 What was on the menu when Valerie Adams dined with Prince Albert of Monaco?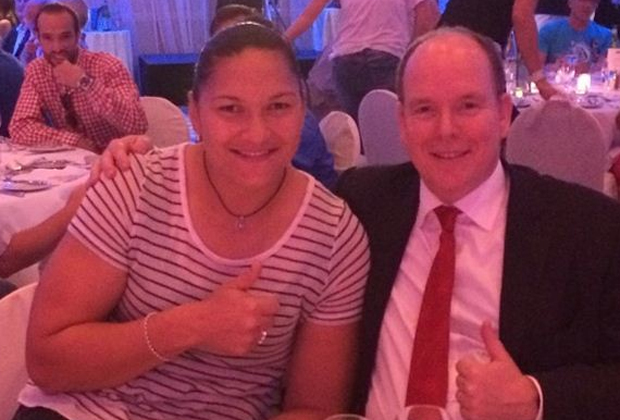 Valerie Adams and Prince Albert dine together in Monaco.
5 Which Auckland high-flyer is on the hunt for a new man about the house - and she's willing to pay? The diminutive shopaholic is shopping for a new right-hand man to play driver and minder. So far three candidates are in the running, one a former member of the New Zealand SAS. Word is, a reality television show may document the manhunt search.
6 Will Newcastle United striker, the 24-year-old Emmanuel Riviere, who signed recently to the club for a reported 6 million ($11 million), woo the women of Dunedin by rapping French songs, as he's prone to do?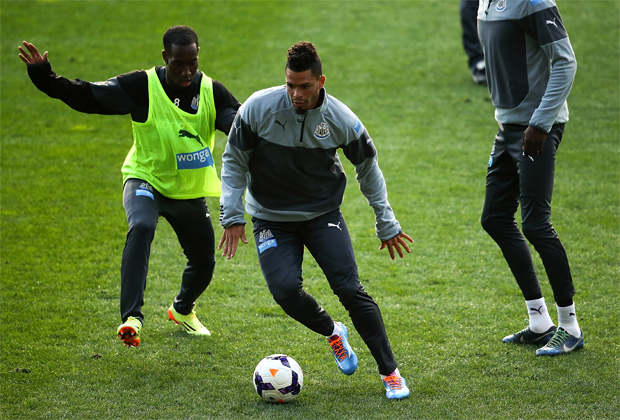 Emmanuel Riviere is prone to rapping in French. Photo / Getty Images
7 Which much-liked television presenter and journalist is privately battling breast cancer?
8 How did expat actress Fleur Saville celebrate her 30th birthday in LA? Er, by paddle-boarding in a sexy body stocking, black wig and nipple-baring monokini.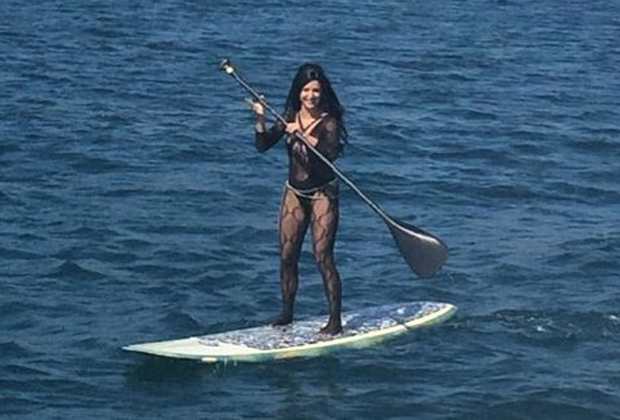 Fleur Saville celebrates her 30th in LA paddle-boarding.
9 Is newlywed television anchor Greg Boyed following his Swiss singer-songwriter wife and relocating to Europe in 18 months when his teenage daughter finishes high school?
10 John Key won't apologise to Tania Billingsley and is riding high in the polls, while David Cunliffe apologised for being a man and is sinking fast. Sorry is the hardest word, no?