Scientist says TV host not the first to ask the Branson question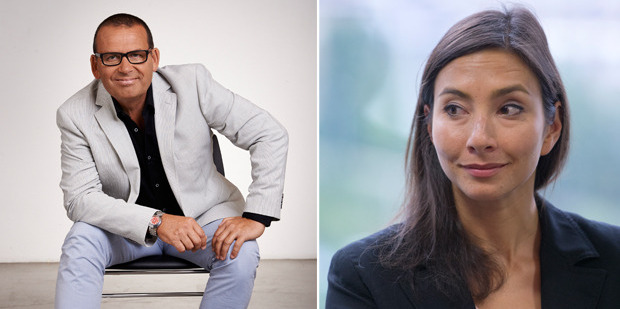 TV3 host Paul Henry was described as "puerile" and "sexist" on social media this week after he asked respected female scientist Dr Michelle Dickinson if she had sex with Richard Branson.
Henry interviewed the nanotechnology expert on his eponymous show on Monday night about the value of organic foods and the study of facial expressions.
He later displayed a photo on the screen of Dr Dickinson being hugged by Branson at a conference on the billionaire's private Necker Island and quipped: "I'm looking at that and I'm thinking, 'Did you have sex with Richard Branson?"'
A TV blogger was outraged and took to the web labelling it "sexist, puerile and vile". The Twittersphere reacted angrily too with an avalanche of complaints against Henry.
But Dickinson told The Diary she wasn't offended and she didn't find the remark sexist.
"I'm a woman who works in engineering with a lot of men who say all sorts of things. I'm often asked to make the tea, should I be offended at that?
"I had been asked the question several times already by members of the public who had seen the photo in the press [of Branson and myself] and the question came from both males and females ... the only thing I took offence to is that I would be the type of woman who would sleep with a married man," she told The Diary.
"Paul has always been respectful towards me off-screen, and I know the controversy surrounding his on-screen persona.
"I'm a smart, intelligent female who works in a very male-dominated field and I've learned from this that sometimes comments are made that are perhaps not appropriate. But I've also learned how to hold my own with dominant male personalities and to keep my feminine grace while doing so."
Henry is adamant he meant no harm. "I'm not a sexist," he told The Diary yesterday.
"The question is one Michelle has been asked many times since that photo appeared in the Herald. She is a highly intelligent and articulate person who can hold her own with anyone - including me. I love having her on the show."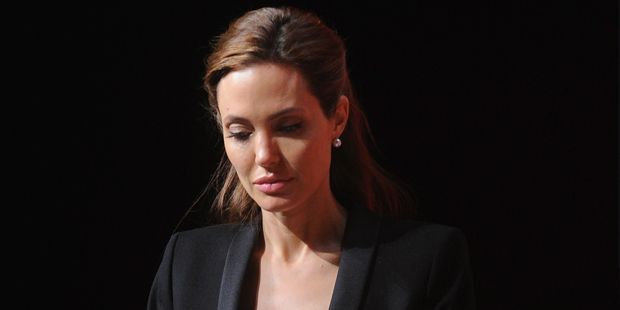 Angelina Jolie
Jolie's cameo for TVNZ
Angelina Jolie has begun breach of privacy proceedings against Britain's Daily Mail after it published a video last week claiming it showed her in the 1990s while she was addicted to heroin. But what of state broadcaster TVNZ which also ran the footage?
It disappeared from the site pretty quickly. Were legal proceedings from the Hollywood heavyweight feared?
Er, not exactly. Turns out the video was being sold by media agency Splash in Sydney and TVNZ didn't have the rights to run it.
A spokeswoman for TVNZ said they believed they could publish the vid under the fair dealing provisions of the Copyright Act, but admits they were told to pull it down.
"We used a small excerpt of a 16-minute video on onenews.co.nz, and attributed it to the National Enquirer. We did receive a message from the agent acting for Radar Online (owner of National Enquirer and other titles) linking to our story and requesting we take it down.
"But," says the rep, "it wasn't taken down as a result of the request - the clip just expired as part of our normal process."
Questions of the week
1. Kim Dotcom and his ex-wife are splitting a court-imposed living allowance of $20,000 a month, so after two weeks in the owner's cottage at Glenorchy's Matakauri Lodge ($12,750 a night) and chopper flights like taxi rides, how is he affording it?
2. A fortnight ago he was dredging out moa for a shot at the limelight. So who can blame 4-month-old Violet Mallard for not wanting to play ball with her dad, Trevor, when she was paraded in front of the cameras at his animal testing ban presser?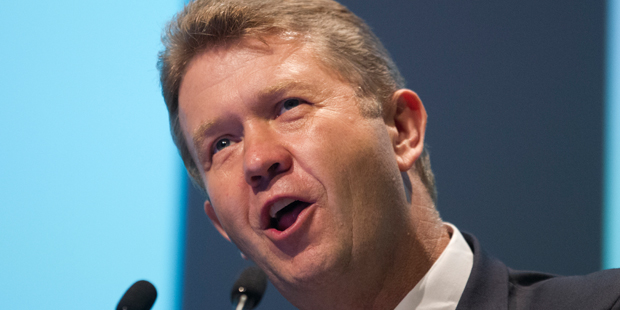 Labour leader David Cunliffe
3. Is David Cunliffe's ubiquitous red scarf his lucky accessory, in the same vein as Sir Peter Blake's red socks? Will the winter woolly get its own theme song?
4. Boxer Joseph Parker's trainer and Las Vegas housemate, Kevin Barry, watched the prestigious ESPY sports awards from Los Angeles yesterday, but where is his ward? The 22-year-old is having trouble getting a working visa from US Immigration. Parker remains holed up in the Pullman Hotel with Bazza. He's training hard ahead of his fight next month in the US alongside fellow Kiwi Robert "the Butcher" Berridge on NBC Showtime.
5. Is Tory MP Claudette Hauiti about to get buried in National's list ranking?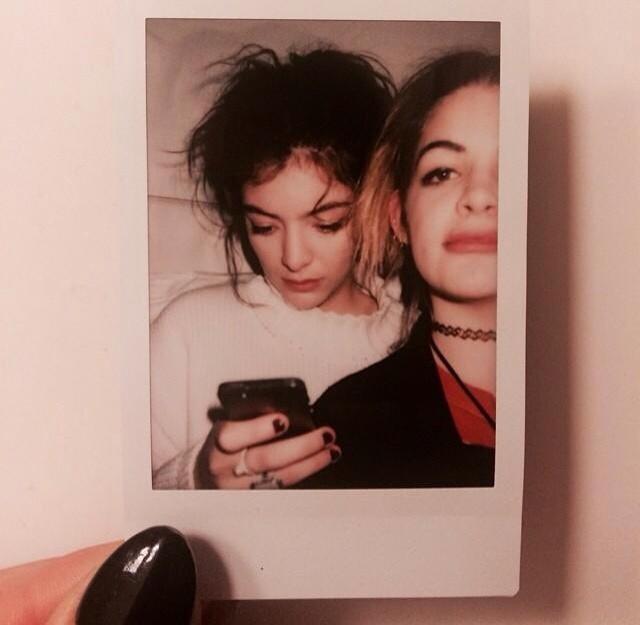 Lorde
6. Is teenage sisterly affection alive and well in the Yelich-O'Connor household? That'll be yes. India, 15, paid tribute to Ella, 17, in Melbourne this week where her big sis played two gigs. "Thanks for the cool clothing and life experience Lorde. You rock my socks."
7. Greens Wellington Central candidate James Shaw says he "hates campaigning in the middle of winter" and wonders why elections can't be held in May. Wuss, much?
8. Which MP is selling a house in Wellington that's not on the Register of Pecuniary Interests?