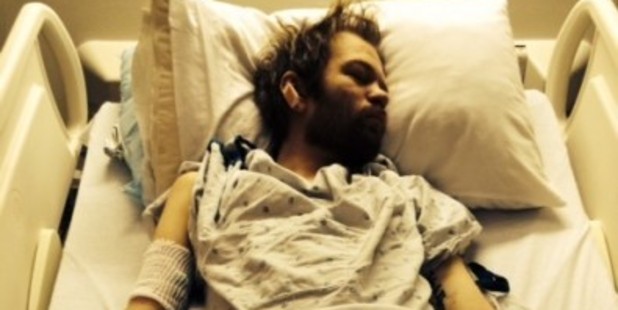 The front man for Canadian punk-rock act Sum 41 has described just how close his alcoholism brought him to death.
Avril Lavigne's ex Deryck Whibley says in a new interview he nearly died "five times" after years of hard-drinking.
"I remember a doctor coming in and saying, 'I'm going to be honest - we don't know if we can save you. You could die. We're going to do our best, but we can't promise you're going to live.'
"I had to be rushed to the intensive care unit again and again while I was in the hospital," said Whibley.
"Things were failing while they were trying to fix me. I almost died five times. They'd take me to intensive care and bring me back to life again."
Whibley was rushed to hospital in May after he collapsed at home. He shared a series of harrowing pictures of himself, taken at his bedside in order to raise awareness of the consequences of not drinking responsibly.
Talking to Kerrang magazine in his first print interview since leaving hospital, the musician admits he was drinking a "big bottle of vodka" every day and spending £870 (NZ$1690) a week on alcohol.
He stopped leaving the house and started to notice his health was failing.
"I started puking a lot, too," he said.
"For a week or two leading up to going to the hospital, if I smelled something, even a strawberry or something, I'd throw up. I poured myself another drink one night before watching TV, and I couldn't make it back to the living room. I collapsed, and my fiancée got me to the hospital. If I hadn't got there when I did, I would have been dead within the hour."
The musician cites Iggy Pop and Mötley Crüe's Tommy Lee as having supported him through the ordeal. He is now recovering, but admits the impact of his prolonged drinking has taken its toll.
"I'm much better than I have been. I hit beyond rock bottom. I'm having a lot of treatment at the moment - blood work, injections, special diets. My legs are really f***** up, too. The nerves from my knees down are dead - I can hardly walk. They were already bad, but being in a hospital bed for a week really screwed them. I had to be in a wheelchair for a couple of weeks. I'm still in a lot of pain."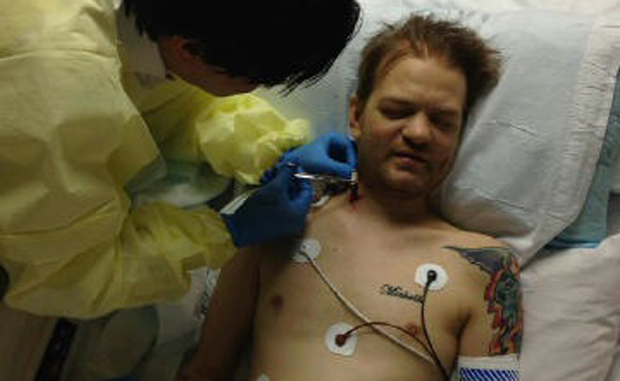 Whibley maintains optimistic that he will return to music in due course.
"The thing that struck me most throughout the interview was how positive Deryck's outlook was," said Kerrang's news and online editor John Longbottom.
"The prospect of being able to focus once again on his music and his life with his fiancée; of regaining full mobility and of getting back on stage seemed to be the driving forces behind his fight.
"He spoke like a man who had not only woken up from a coma, but woken up from the spiralling disconnect that he'd been experiencing with his day-to-day life."
- Independent