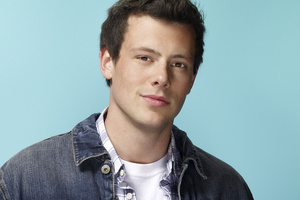 Lea Michele has paid tribute to Cory Monteith on the first anniversary of his death.
The Glee actress said she would always love and miss her late boyfriend and co-star, who was found dead in his hotel room in Vancouver, Canada on July 13, 2013 from a heroin and alcohol overdose at age 31.
The 27-year-old actress posted an old photograph of the Canadian actor, in which he is smiling on a beach, on Twitter, and wrote:
We hold you in our hearts today, and every day we remember your smile. We will love you and miss you always. ?? pic.twitter.com/deA4PQUZNz

— Lea Michele (@msleamichele) July 13, 2014
A source close to the brunette beauty, who recently started dating Matthew Paetz, told gossip website HollywoodLife.com: "She is going to mourn on her own time and keep her thoughts and feelings to herself.
"She knows that Cory would want to live her life and that is exactly what she will be doing."
Michele's co-stars also remembered Cory on their social media profiles.
Matthew Morrison tweeted: "I personally believe Cory was reborn into some other beautiful form a year ago today. I celebrate him and his life... Wherever that may be."
Glee creator Ryan Murphy simply tweeted: "Miss you."
Actor Kevin McHale posted: "It's been 1 whole year & it's still so surreal, but today is just a reminder of how damn great you were and how much you mean to us all".
Harry Shum Jr tweeted: "I often think of the good memories I shared with Cory and it makes me smile. He was a one of a kind gentleman and will forever be missed."
Meanwhile, Monteith's estranged father Joe marked the sad milestone by opening up about dealing with the loss.
Monteith claims he was unable to say goodbye to his late son because he was not notified about funeral arrangements.
He says he still misses his son every day.
"I still miss him very much and I still have the empty feeling inside. Cory was a likeable young man and if he was in the room, you'd be smiling. He enjoyed life. That's why I was so shocked about the outcome of everything," he told ET Canada.
Monteith also gave his son's girlfriend Lea Michele a green light to move on with her life following reports she is dating once again.
"She's a beautiful young woman, she's just getting to the top of her career and I don't expect her to go out and do it alone. She should enjoy life. She had a good time when she was with Cory, from what I understand, but life's gotta go on."
- WENN, Bang! Showbiz