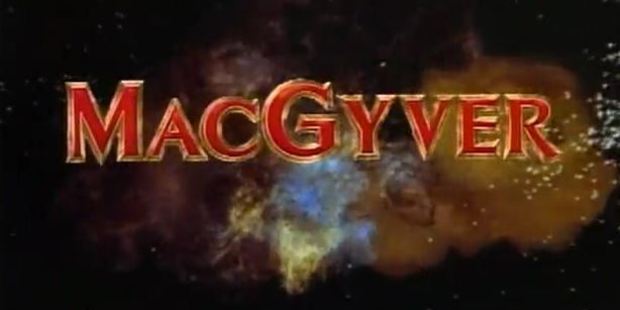 Ever since the news broke that Richard Dean Anderson, aka MacGyver, is coming to New Zealand, I have been humming the theme tune.
Read: Tour news: Armageddon Expo, MythBusters, Sharon Jones, Flume for BW Summer Festival
Angus MacGyver was a mullet-sporting secret agent capable of escaping from seemingly dire situations using his DIY brain smarts, duct tape, a Swiss Army knife and any other random tools he could find in the near vicinity.
You don't get better TV than that. In fact, as far as TV shows go, the 80s ruled! And, as far as theme songs go, MacGyver's theme is way up there. Here is my top 10 list of the best theme songs from 80s shows.
1. Cheers
This American sitcom was nearly canceled during its first season when it ranked last in ratings for its premiere, but ended up running for eleven seasons from 1982 to 1993.
It was produced by Charles/Burrows/Charles Productions in association with Paramount Network Television for NBC. The show is set in a bar in Boston, Massachusetts, where a group of locals meet to drink, relax, and socialise. The catchy theme song "Where Everybody Knows Your Name" became the show's tagline.
2. The Golden Girls
Starring Bea Arthur, Betty White, Rue McClanahan and Estelle Getty, the show is about four older women sharing a home in Miami, Florida. After six consecutive seasons in the top 10, and a seventh season at number 30, The Golden Girls came to an end when Bea Arthur chose to leave the series. The theme song was written by Andrew Gold. It reached number 25 on the Billboard Hot 100 chart in 1978, and was famously re-recorded by Cynthia Fee to serve as the theme song for The Golden Girls.
3. The Greatest American Hero
Believe It or Not was composed by Mike Post (music) and Stephen Geyer (lyrics) and sung by Joey Scarbury. The theme song became popular during the show's run, and debuted in the Top 40 of the Billboard Hot 100 on May 9, 1981, eventually peaking at number two during the weeks of August 15 and August 22.
4. Hill Street Blues
Following the staff of a police station, the show received critical acclaim. Many subsequent dramatic series produced in North America followed in the footsteps of Hill Street Blues. Its debut season was rewarded with eight Emmy Awards. The theme song was written by Mike Post (featuring Larry Carlton on guitar) and reached number 10 on Billboard's Hot 100 in November 1981.
5. The Wonder Years
TV Guide named the show one of the 20 best of the 1980s. After only six episodes aired, The Wonder Years won an Emmy for best comedy series in 1988. Fred Savage, then age 13, became the youngest actor ever nominated as Outstanding Lead Actor for a Comedy Series. The famous theme song is Joe Cocker's cover of The Beatles' With a Little Help from My Friends.
6. 21 Jump Street
The series that launched the career of Johnny Depp focused on a squad of youthful-looking undercover police officers investigating crimes in high schools and colleges. The theme song was composed by Liam Sternberg, and performed by Holly Robinson.
7. Who's the boss?
This was probably my favourite show from the 1980s. The show received positive reviews throughout most of its run, and was nominated for more than forty awards, including ten Primetime Emmy Award and five Golden Globe Award nominations, winning each one. The show's theme song, Brand New Life, was written by series creators and executive producers Cohan and Hunter, with music composed by Larry Carlton and Robert Kraft.
8. The Love Boat
This show is about a ship captain and a handful of crew, with several passengers - played by different guest actors for each episode - having romantic and humorous adventures. The Love Boat theme song was sung by Jack Jones (except for the last season, where a cover version by Dionne Warwick was used). The lyrics were written by Paul Williams with music by Charles Fox. The song has since been recorded and released commercially by Charo in 1978 and Amanda Lear in 2001.
9. Dukes of Hazzard
The Dukes of Hazzard follows the adventures of cousins Bo Duke (John Schneider) and Luke Duke (Tom Wopat), who live in a rural part of the fictional Hazzard County, Georgia, with their attractive cousin Daisy (Catherine Bach) and their wise old Uncle Jesse (Denver Pyle). They race around in their customized 1969 Dodge Charger stock car, dubbed the General Lee. The theme song The Good Ol' Boys was written and performed by Waylon Jennings. He was also "The Balladeer", and served as narrator of the show.
10. MacGyver
There's no way I could leave this classic off the list. Resourceful and armed with an encyclopedic knowledge of the physical sciences, Angus MacGyver solves complex problems with everyday materials, along with his ever-present duct tape and Swiss Army knife. The theme music that is near impossible to get out of your head, was composed by Randy Edelman.