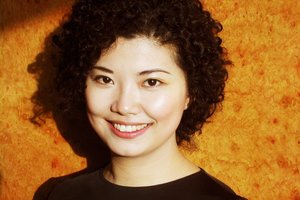 The first recital in this year's Wallace National Piano Festival on Thursday night featured Chenyin Li, a student of Tamas Vesmas now sustaining her own career in Europe.
Li's opening Italian Concerto was emphatically a pianist's Bach. Yet perhaps the intimacy of the University Music Theatre had been miscalculated with too many brutally punched-out bass lines.
Having been reared on Alicia de Larrocha's classic 1972 recording of this work, one longed for subtler shaping of Bach's flowing lines.
After the jarring rush of a Bach Presto, Brahms' massive Variations on a theme by Handel accommodated Li's brand of pianism. In spite of some wilful interpretations, she lent this sprawling score a cumulative power, complete with fearless octaves.
After interval, Beethoven's Moonlight Sonata was a predictable crowd-pleaser and Li's nocturne-like first movement reminded one of just how startling this music must have been in 1801.
This pianist has a track record with Debussy, releasing a CD of his music. While it was not easy to perceive a dynamic range from pianissimo to fortissimo in the first few pages of Masques, the first of three pieces by the composer, there was a flamboyance that suited it well.
D'un Cahier d'esquisses spun magic, drawing one into a world in which delicate ripples and eddies were gathering the impetus to become the surging waves of La Mer.
L'Isle Joyeuse was indeed an island of joy. Debussy himself commented that he was calling on every way of attacking the instrument to attain the requisite strength and grace. This statement outlines perfectly the ultimate challenge of L'Isle Joyeuse, and Li met it magnificently.
At the end of a somewhat strenuous evening, two encores allowed both pianist and audience to relax. A yearning Liadov Prelude was followed by a Schumann Romance, in which Li searched out all the secrets of its luscious inner melodies.