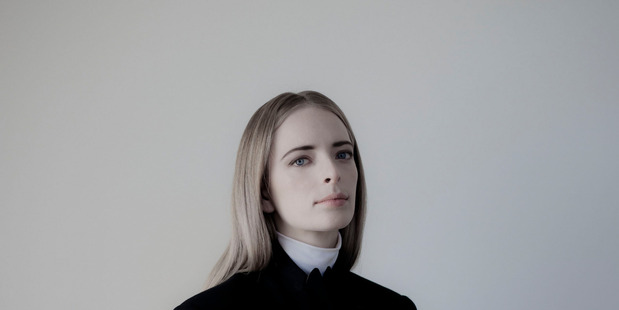 Auckland alt-pop act Watercolours has been selected to attend the 2014 Red Bull Music Academy in Tokyo.
The programme has been running for 15 years in cities all over the globe, from Madrid to Sao Paulo, Cape Town to New York, and it has a handsome history of Kiwi participation.
Boycrush, Louis Baker, Mara TK, Julien Dyne, Rio Hemopo, Adi Dick, Coco Solid, Grayson Gilmour, Isaac Aesili, Mark de Clive Lowe, Recloose, Jeremy Toy, Submariner, Taay Ninh, Toby Laing, and Wild Bill Ricketts have all been selected previously and this year it is the turn of Watercolours aka Chelsea-Jade Metcalf.
She'll participate and lectures, workshops, performances and general music making and collaboration across a fortnight in the Japanese entertainment hothouse of Tokyo.

Sixty diverse artists were selected from applications of over 6000, and it will be a unique opportunity to meet rising artists from all over, as well as introducing them to her own dreamy art-pop concoctions.
The lecture schedule is still top secret, but past participants have included Kim Gordon, Lee Scratch Perry, Flying Lotus, Erykah Badu, Mark Ronson, Peaches, Peanut Butter Wolf, and MIA.
Metcalf is no stranger to the Red Bull music world, having recorded her EP Portals in part at the Red Bull Studio in Auckland, and worked as a Red Bull prodigy with Jeremy Toy in 2012.
She was also the winner of the 2012 Critics Choice Prize at the New Zealand Music Awards and has recently opened for everyone from Cat Power to Lorde.
"I feel grazed by good fortune, it feels like I'm gonna be a member of a new clubhouse" she comments. "I'm looking forward to rolling with a new pack plucked from everywhere."
Watch the Watercolours video for Pazzida:
App users: Tap here to view the video