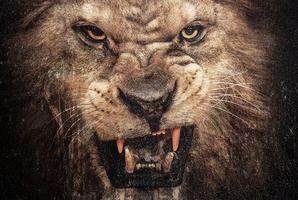 It's sad, but it's true: 50 Cent hasn't been cool since rhyming the words "candy shop" and "lollipop" in his horrendous 2005 chart-topper. Since his hip-hop heyday, Curtis Jackson been busy expanding his entrepreneurial empire, stamping his name on everything from vitamin water to shoes, deodorant and -- yes -- condoms. Everything, it seems, except doing something that measures up to his classic 2003 debut Get Rich or Die Tryin'.
Fitty's first album in five years does little to prove he's still interested in his craft. Animal Ambition's half-assed beats and tired gangsterisms showcase a rapper more interested in empty boasts like "don't worry how I spend my money -- I got a lot" than pushing his already limited lyrical boundaries. To his credit, he's a little more introspective and less murdery than previous releases: Hold On comes with a cruisy 60s vibe, with its soothing soul samples, and his whispered vocals on Irregular Heartbeat are cold and chilling. But some of this is actually laughable: Hustler sounds like the kind of watery drek you'd hear being performed on a bad cruise, while the title tracks sounds like a cheesy sitcom theme tune.
There's little to growl about in 50 Cent's animal ambition.

Verdict: Gangster rapper's money tree wilts a little
Click here to buy Animal Ambition
- TimeOut