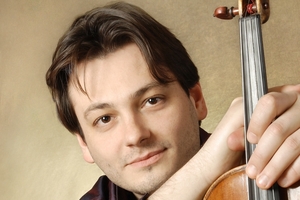 With music director Eckehard Stier again in charge, Auckland Philharmonia Orchestra acquitted itself with special flair in the second of its Bayleys Great Classics series.
The emphasis was on strings, and a charming B flat Divertimento from the teenage Mozart easily lived up to its name.
The precision of the opening Andante was nigh faultless, with the musicians enjoying Mozart's delicately mordant clashes.
The Allegro di Molto had a drive and propulsion that would have served it well for overture duties in an opera house.
Writing in a faux-Baroque style may seem quaint or even abhorrent to today's authenticists, but Grieg's Holberg Suite is a superior example of this genre.
Stier inspired his players to transform its Prelude into a rush of excitement.
At the other end of the adrenalin scale, in the lovely Sarabande, daring pianissimi made the eventual surge to the final barline a heart-stopping experience.
Maxim Rysanov brought us Schnittke in 2012; here he came with solid Romantic fare in Tchaikovsky's Variations on a Rococo Theme. The Ukrainian violist was introduced with orchestral elegance, and his playful delivery of the work's main theme betrayed a whimsical sense of humour. After the interval we were presented with Schubert's Fifth Symphony, one of the composer's sunniest works.
But it was not all sunlight with Stier. The opening Allegro had unexpected fibre, with Beethoven-like sforzandi registering their point.
The Andante con moto seemed a tad slow, but was unfailingly lyrical; the last two movements were each, in its own way, dances of joy - a mood that Stier extended into a dazzling encore from Bartok's Romanian Dances.