If nothing on telly appeals, try videos of classic Kiwi kids' TV.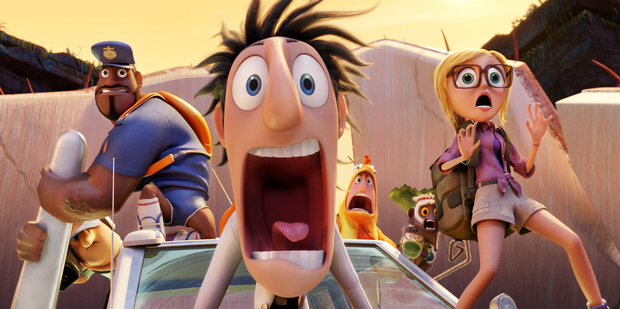 School holidays are a mixed blessing, presenting both the opportunity and obligation to spend more time with the kids. For parents with commitments that don't halt at the end of the school term this can be a tricky juggling act and even those mums and dads who aren't time-poor face the sustained challenge of staving off cabin fever, thanks to the inconvenient arrival of wet, wintry weather.
Let's face it, sooner rather than later the children will be bored of board games, and you'll have grown tired of policing their constant testing of the computer's Safe Search function with apparently innocuous phrases. So to bow to the inevitable, let's see what's on the telly that consciously caters for kids over the holidays.
Not that I'm suggesting caregivers simply plunk their offspring in front of a television set, hand them a remote control and leave them to it.
Aside from the compelling evidence that too much TV is not especially helpful for children's intellectual and emotional development, in my own experience letting kids stare at the box for hours at a time tends to turn them into groggy, irritable little monsters.
What I'm suggesting is targeted television viewing to break up other activities and prevent them from becoming tedious, allow parents a breather and possibly even act as a carrot stick for good behaviour.
As it happens, it appears the free-to-air networks have made surprisingly little effort to capitalise on the chance to cultivate kiddy consumers' loyalty over the next two weeks.
Four, for example, doesn't have anything specifically scheduled for the holidays, and is simply sticking with its usual offering: cartoons and shows like Sesame Street from 6am to mid-morning most days, with more of the same from 2-4.30pm, including local magazine show Sticky TV from 3-4.30pm.
TV2 is also maintaining its standard strand of morning cartoons and early-to-late-afternoon kids' shows, which skew older the later it gets (honourable mention to made-in-Christchurch, tween-targeted The 4.30 Show and good ol' What Now on Sunday mornings).
In addition, though, each weekday at 1.30pm the channel's offering a family-friendly film - with the exception of this Tuesday's Legends of the Guardians: the Owls of Gahoole, which features intense animated owl-on-owl violence that's definitely not appropriate for sensitive tikes.
As for the rest, they're certainly not children's classics. The best of the bunch are Beverly Hills Chihuahua 2 & 3, which says it all really, and are best viewed as a last resort.
For those households with Sky, the return of pop-up channel Sky Movies Family, which broadcasts on channel 035 from 6am to mid-evening, July 5-20, probably offers more consistent quality.

Certainly most of the movies screening each night in the 7pm slot are of a high standard, including Cloudy with a Chance of Meatballs 2, The Croods, Despicable Me 1 & 2, Monsters University, and Rise of the Guardians.
Scanning the schedule for child-centric content does underline how poorly served children are in terms of locally made shows - according to a recent study, only Kenya produces fewer, and there are no current New Zealand children's dramas or comedies to be found, which is all the more lamentable given the great past examples of these genres.
So I suggest parents get hold of one or two of the following Kiwi kids' TV shows on DVD, either by hiring them from the local video store or buying them online.
Most are award-winners and all are entertaining for the appropriate age.
• Amazing Extraordinary Friends - superhero spoof series from the mid-noughties (8-year-olds and up)
• Being Eve - 2001 high school dramedy (tweens and early teens)
• Jane and the Dragon - Weta Workshop's 2007 animated tales of medieval girl power (6-8-year olds)
• Kaitangata Twitch - 2010 series based on a Margaret Mahy book (its supernatural thrills and chills are best suited for tweens and older)
• Killian's Curse - a 2006 kidult comedy-horror anthology series
• The Lost Children - a historical action adventure series from 2006 that's set in colonial NZ (7-to-12)
• Maddigan's Quest - made in 2006, it's another Mahy story based in a post-apocalyptic future ( 8-ish
and older)
• Under the Mountain - this early 80s series based on the novel by Maurice Gee is a creepy classic (definitely not for under-8s or easily spooked older kids).