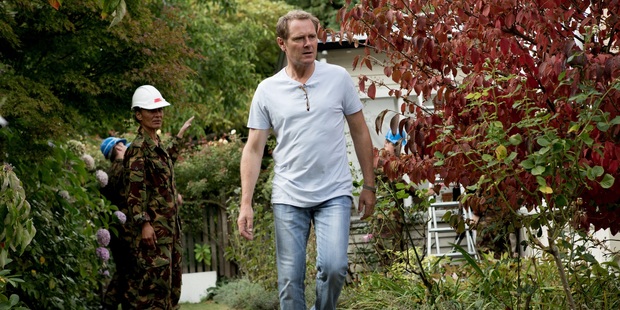 Viewers have responded with mixed feelings about last night's debut of Hope and Wire, a new three-part drama series based on the aftermath of the Christchurch earthquakes.
Created by veteran director Gaylene Preston, hopes were high that Hope and Wire would do televisual justice to one of the country's worst disasters.
Each episode is feature length, and last night's debut dealt with the shock of the September 4, 2010 event, and the tragedy of February 22, 2011.
Throng reported the first episode drew in 248,440 viewers, TV3's second most-viewed show of the night, below House Rules with 267,860 viewers.
In a preview for TimeOut, Christchurch-based reporter Kurt Bayer, who reported on the quakes and their aftermath, wrote the first "episode pulls no punches" and was "raw, but done with sensitivity".
"It might prove too painful for many Cantabrians to watch, but it should provide Kiwis outside Christchurch with a better understanding of just exactly what happened during the tumultuous recent period of our history," he wrote.
Critic Russell Brown praised the show's portrayal of the earthquakes and the blending of real-life footage with scripted drama, but said the overall result was "awkward".
"What we've wound up with is patchy and sometimes outright clunky," he wrote on his blogsite Publicaddress.net.
Viewers using the hashtag #hopeandwire responded with mixed feelings on Twitter last night.
Some were blatant with their criticism:
#hopeandwire nothing to write home about. F for fail...

— Claire Carson (@lilfing1) July 3, 2014
#hopeandwire really disappointed, what about Darfield, Rolleston, etc I was there for all of it, thought this would be based on true stories

— Dalene Le Roux (@lerouxdg) July 3, 2014
The only realistic bits were the green screened backgrounds. Attempted to watch 4 times - couldn't make it past 5minutes #hopeandwire

— whatbandwagon (@whatbandwagon) July 3, 2014
OK, #HopeAndWire I'm out. You really treated partner abuse in such a glib and downright irresponsible way? Last straw, camel in traction.

— Craig Ranapia (@CMRanapia) July 3, 2014
1.5 hours in and Twitter's gone quiet... Too much? Too hard? Too raw? Too soon? #HopeAndWire

— Nicola Grigg (@nicolagrigg) July 3, 2014
But others were more positive about the show, complimenting its portrayal of a city in crisis.
beautiful performances in #hopeandwire last night, difficult subject well handled @Gaylene_Preston

— Julia Holden (@msJuliaHolden) July 3, 2014
Now THIS is getting it right - well-observed, detailed and modulated. Show me what it was like, DON'T TELL. #HopeAndWire

— Craig Ranapia (@CMRanapia) July 3, 2014
The "Lyttleton has fallen" line was like something out of Game of Thrones. #hopeandwire

— Elliott Smith (@elliottnz) July 3, 2014
#hopeandwire giving me chills

— Jane Clayton (@jmctv) July 3, 2014
It seems #HopeandWire was hated by the public and fawned over by the critics.

— Guy Smiley (@GuySmiley11) July 3, 2014
Hope and Wire screens on TV3 on Thursday nights for the next two weeks.
- nzherald.co.nz