Harris wrote of abject 'self-loathing' when confessing to sexually abused teen's father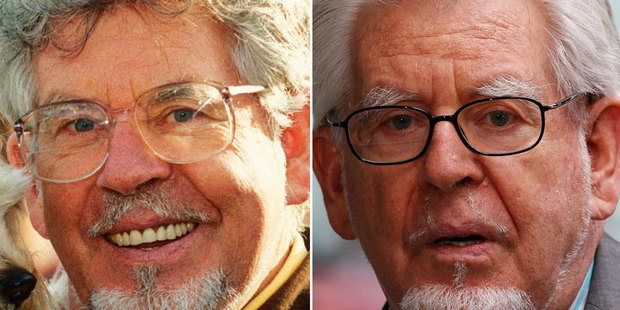 In a 60-year show business career, Rolf Harris was laden with honours: MBE, CBE, Queen's portraitist.
But the jury's unanimous verdict yesterday will ensure he is remembered by titles of a different sort: adulterer, abuser, paedophile.
He was found guilty of 12 indecent assaults against four women, the youngest of whom was aged 7 at the time. During the trial, the court heard from six other women who claim they were groped by Harris. Several women in Australia have made fresh claims of abuse and Scotland Yard detectives have been liaising with them about the possibility of further charges.
Read more:
• Harris showed two sides on NZ trip
• Rolf Harris' home town destroys monuments
Of all the celebrities thrown up by Operation Yewtree, Scotland Yard's investigation into historic sex abuse, it was Harris that shocked most. While Jimmy Savile was quite clearly odd, and Max Clifford known as a menacing presence, Harris was an apparently harmless entertainer - a teatime fixture for generations of enthusiastic children. He was an early champion of child protection campaigns. "I was always quite nervous of asking people to pose naked for me," he said in 2010. "Would they think I was a dirty old man? I still have a slightly nervous attitude about it, like a naughty boy."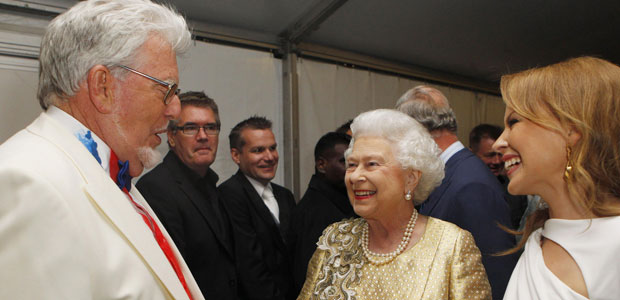 2012 file photo Queen Elizabeth II, centre, meets Rolf Harris and Kylie Minogue backstage at The Diamond Jubilee Concert in London. Photo / AP
Yet like his former BBC colleague Savile, he operated in plain sight before he was unmasked as a repeat child abuser who used his power to exploit the vulnerable. He was a "sinister pervert who had a demon lurking beneath the charming exterior", his trial heard. He confessed to at least two "affairs" (as he described them) - one with a woman down on her luck whom he and his unwitting wife installed in a converted boathouse at his Oxfordshire home, and the other with a woman who was a child groomed, abused and left a mental wreck after more than a decade of exploitation at his hands. His way was to operate in the middle of a crowd, and abuse children who pressed close in their eagerness to meet him. After he was finished, he played the fool as if nothing had happened.
His predatory behaviour mirrored his method of painting, said Sasha Wass, counsel for the prosecution. "Each stroke can be a little bit vague or unclear but taken together you can identify what is happening." It demonstrated the "Mr Hyde concealed behind Rolf Harris' Dr Jekyll who was his public profile", she added. Even in the courtroom he displayed a volatile, changeable demeanour.

After the verdict, British police released this photo of Harris just after his arrest.
The boy from Bassendean in Perth, Western Australia, was already a household name by the time he abused his first victim. In 1969, Harris was in Australia to film Rolf's Walkabout. While staying with a family friend, he encountered a girl, 11 or 12, who was off sick from school. "He asked me how old I was," the woman told the court. "And he said, 'Good, I want to be the first person to introduce you to a tongue kiss.'" One woman said he abused her aged 7 while she was queuing for an autograph.
The abuse that brought about his downfall came in 1978, with the assault of a 13-year-old friend of his daughter. He first abused the girl in Hawaii and continued until she was in her late 20s. He treated her like a prostitute, the court was told, as she performed sexual acts on him in his car and during a visit to Harris' daughter's home in Devon where he appeared in a pantomime. After a bout of heavy drinking she told her family. A damning piece of evidence was a letter he sent to her father admitting the sex but claiming there was no "rape, physical force or brutality". He wrote: "I fondly imagined that everything that had taken place had progressed from a feeling of love". He added that he was in now a "state of object [sic] self-loathing".
Other women came forward when it was reported he had been questioned by Operation Yewtree detectives. "In the courts of England and Wales all men are equal before the law," said Wass.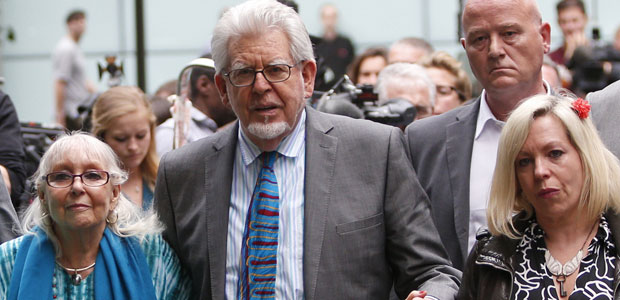 Rolf Harris leaves court supported by his wife Alwen and daughter Bindi. Photo / AP
Rolf Harris: A life
Who: Musician, singer-songwriter, composer, painter.
Born: March 30, 1930, in Perth, Australia, to Welsh migrants.
Family: Moves to Britain in 1952 to study art. Meets Welsh sculptress Alwen Hughes, whom he marries on March 1, 1958. Daughter Bindi is born on March 10, 1964.
Career: The Rolf Harris Show in 1967 features Harris painting huge murals. Has hits Tie Me Kangaroo Down, Sport, Jake The Peg and Two Little Boys. Later television series Rolf's Cartoon Club, Animal Hospital and Rolf On Art.
Awards: MBE, OBE and CBE. Paints official portrait of the Queen in 2005. Made Officer of the Order of Australia in 2012.
- AAP
Next trending article: Massive review reveals truth about childhood vaccines
- Independent, Telegraph Group Ltd