Dominic Corry makes his picks from the upcoming International Film Festival line-up.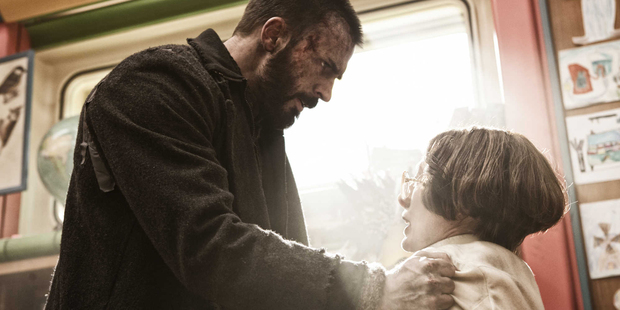 It's that time again when people who write about movies attempt to think up new ways of saying, "It's that time again..."
The International Film Festival is upon us with a reliably diverse and exciting line-up, plus a spiffy new website.
Here are five films playing at this year's festival that I'm particularly excited about seeing at this early juncture.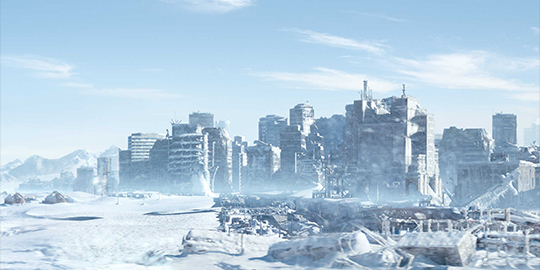 Offering a rare happy ending to the now familiar tale of film's potential for awesomeness coming under threat from producer/distributor Harvey "Scissorhands" Weinstein (if only All The Pretty Horses was so lucky), South Korean director Bong Joon-ho's original cut of this film is the one being widely seen, as opposed to a shortened, more commercial version that Weinstein wanted to release to American audiences.
Our festival would've no doubt played the director's cut either way, but it's still gratifying to see the director's vision getting such a positive critical response upon its release this week in the States.
This heart-warming tale aside, the premise of the film is batshit cool - a train carrying the segregated last dregs of humanity zooms across the surface of a dystopian future Earth trapped in an endless winter. Plus Snowpiercer has arguably the most inspired cast of any film at this year's festival, joining lead Chris Evans are Tilda Swinton, John Hurt, Ed Harris, Ewen Bremner and Song Kang-ho (Thirst, The Host).
Bong Joon-ho's 2006 film The Host (not to be confused with the 2013 alien teen romance of the same name), remains the most compelling large scale genre film made outside the Hollywood system in the last few decades - if you don't count our Peter's movies, of course.
The fact that the South Korean's fresh take on the modern blockbuster freaked out Harvey so much only makes me anticipate it all the more.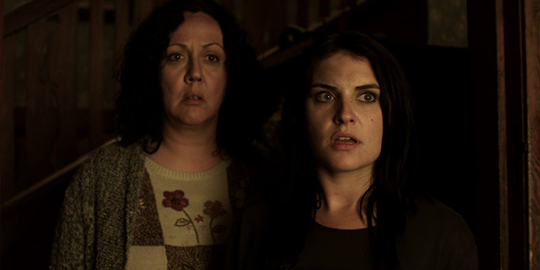 This is a no-brainer. I spoke to Housebound's writer/director Gerard Johnstone about the film a few months ago, just after it premiered to much acclaim at this year's South By Southwest festival, and now I couldn't be more excited to see it premiere locally at the glorious Civic.
As much as I am no doubt not entirely impartial (Johnstone is a longtime friend), I can honestly say my appetite would be no less whetted if a complete stranger was behind the film.
I've spent the last few decades wishing and hoping New Zealand cinema would swing back toward genre-centric movies, and now other people who feel the same are doing something about it - there is a genuine movement in the direction of cool genre films happening in Kiwi movies right now, and I like it. I like it a lot.
I recently had the chance to view the brand spanking new official trailer for Housebound, and was utterly enthralled by what spooled out in front of me. The trailer, which you can see in theatres from this week, projected a hugely appealing Amblin Entertainment'/Joe Dante-ish vibe, while also doing its own unmistakeably Kiwi thing. Bring on the night of Saturday July 26th - New Zealand movies are never gonna be the same.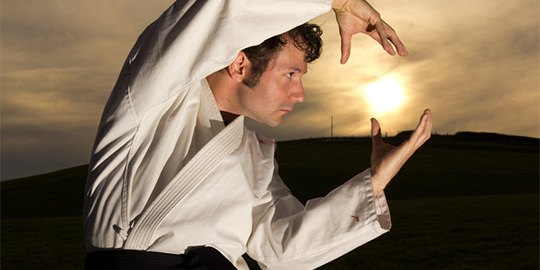 A no-brainer of a slightly more literal kind, this documentary was the film I chose to view at the recent launch of the film festival's programme - the other choices were the equally enticing Locke and We Are The Best!.
I laughed more in the first hour of Kung Fu Elliot than I have in any other film this year. I laughed all the more because of how relatable the filmmakers made the childish urges of the titular subject, a deluded Canadian dreamer who wants to be a Martial Arts movie star. In the final third of the film, I laughed a lot less. Then afterwards, I felt icky.
I can say with absolute confidence that you should definitely see Kung Fu Elliot, I just can't make any promises about how you might feel afterwards. It exists undeniably in the shadow of American Movie, but very much treads own path, and ulimately allows for very different conclusions to be drawn.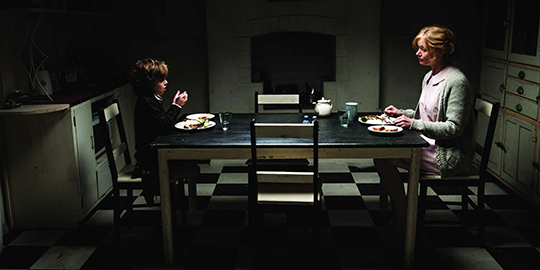 I am focusing pretty much entirely on genre films at this early anticipatory phase, but that shouldn't surprise anyone who's been paying attention. Very little excites me as much as a genre story told with artisanal flair, and that's the vibe I'm getting from this Australian domestic horror. Of sorts.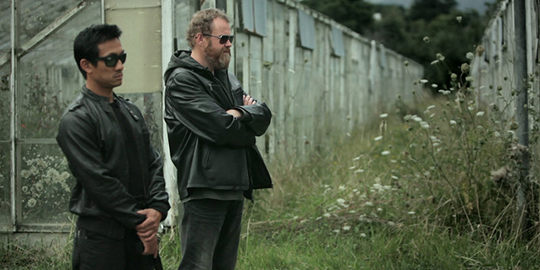 And just to keep this whole genre thing going right to the end, I'm selecting this Kiwi sci-fi flick from Black Sheep and Under The Mountain director Jonathan King as the fifth film I'm excited about seeing at this early stage.
Like Jake, REALTi appears to be founded on big ideas, not big budgets, which always makes for the kind of ambitious storytelling I crave in local cinema. Kiwi novelist Chad Taylor has often demonstrated a knack for approaching classic genre tropes in a fresh manner - especially so in a New Zealand setting, where it's an even trickier line to tread - so his role here as screenwriter/co-producer is highly encouraging. So is the presence of the words "time-bending substances" in the synopsis of the film.
* Amped for any of these films? What else? Comment below!