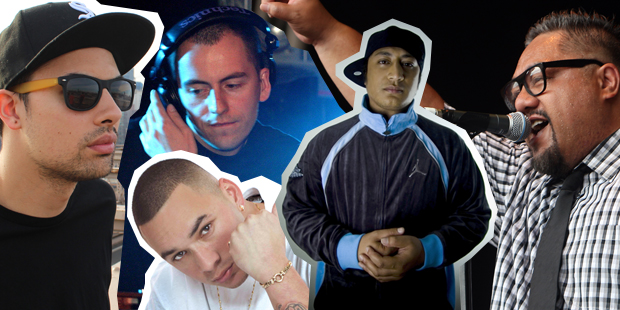 This week TimeOut caught up with kiwi hip hop producer, P-Money, to talk about his two new records and mix some sample tracks.
New Zealand hip-hop has been making a name for itself all around the world, with artists like P-Money and David Dallas breaking into the US scene. Then there's Che Fu, who took out the Lifetime achievement award at the Pacific Music Awards this year and has been a staple in NZ hip hop over the years.
This week's playlist features iconic tracks such as Chains by DLT feat. Che Fu and Scribe's Not Many, as well as music from Sid Diamond, Speakers Blown, and Slow Motion by PNC.
Today's playlist was curated by TimeOut writer Chris Schulz. Enjoy the YouTube playlist below, a double whammy of awesome songs and rad videos.
Warning: Some songs may contain explicit language.
- nzherald.co.nz