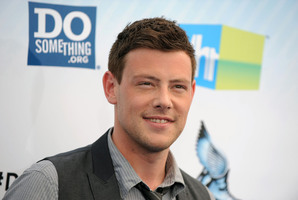 It's been almost a year since Glee star Cory Monteith died and his tweets are hauntingly still visible on the internet. The same can be said for late model and TV presenter Charlotte Dawson whose Twitter account is dormant but still visible.
But then given the painstaking nature of deleting a dead person's Twitter page, there must be tens of thousands of accounts in the name of people who are no longer with us.
AAP contacted Twitter's Australian media folk who politely referred us to their rules regarding how to delete the accounts of deceased people.
To delete the Twitter account of a dead person, the next of kin or the person's estate must supply a death certificate, explain their relationship to the user and provide evidence the account belonged to the deceased person.
Dawson was a prolific tweeter and also battled bullies and trolls online. Her final message was posted on February 21. She died the next day. It read: "We have the hospitals/resources & the doctors & professors willing to help.
Where is the govt support?"
Monteith, who still surprisingly has 2.12 million followers, posted his last tweet on the day he died, July 13, 2013, which reads: "oh. IT'S A SHARK TORNADO."
While those accounts have been inactive since their deaths, the verified Twitter account of deceased US musician Lou Reed is still being used. Reed died last October but fans can keep up to date with Reed's legacy on his official Twitter account.
The page says that "we'll keep you updated with Lou Reed News!" and there's even a phone number if you need to contact his estate.
Basically, for the public, unless your next of kin asks for your Twitter page to be deleted, then rest in peace that, in this digital age, your last thoughts won't necessarily die with you. Not if you have a Twitter account.
- AAP