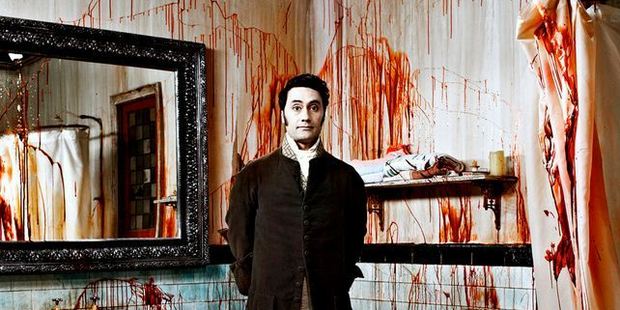 Local vampire comedy What We Do in the Shadows has opened strongly at the New Zealand box office but has been pipped for the weekend top spot by Hollywood comedy 22 Jump Street.
The acclaimed new film by Taika Waititi and Jemaine Clement took in $545,398 in the four days since its Thursday night opening.
But 22 Jump Street, which is in its second week of release, held on to the top spot with $570,232.

The Shadows figure isn't far south of the March 2010 opening for Waititi's previous film Boy.
It had a $607,471 first weekend and went on to become the reigning homegrown champ of the local box office with gross of more than $9 million.
Waititi says he was pleased with the result, especially given the film's DIY path.
"We are so happy with the opening result. We have had the biggest NZ opening weekend of any independently distributed film of all time which is a big bloody deal when we're competing against cashed up companies like Sony and Universal.
"In terms of comedies, we are #3 behind Sione's Wedding and Boy so we're in very good company.
"I must admit I'm a little disappointed we didn't beat Boy because I hear the director of that film is a really arrogant".