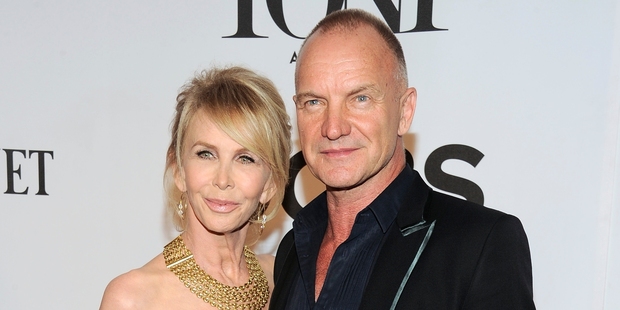 Pop icon Sting says his children won't be getting trust funds from his vast fortune, assuming there's any money left in it.
The 16-time Grammy Award winner and former frontman of The Police, told The Mail on Sunday that his vast wealth would be "albatrosses" around the necks of his six children.
The singer-songwriter who grew up in a shipbuilding community in northeast England says he told the kids: "There won't be much money left because we are spending it.
"People make assumptions, that they were born with a silver spoon in their mouth, but they have not been given a lot," he was quoted as saying.
"We have a lot of commitments. What comes in we spend, and there isn't much left."
Sting's wealth was estimated at £180 million by the Sunday Times Rich List.
The British star has two children, Joseph, 37, and Fuchsia, 32, with ex-wife Frances Tomelty, and four children, Brigitte, 30, Jake, 29, Elliot, 23, and 18-year-old Giacomo, with Trudie.
He added: "They have to work. All my kids know that and they rarely ask me for anything, which I appreciate. Obviously, if they were in trouble I would help them, but I've never really had to do that. They have this work ethic that makes them want to succeed on their own merit."
Sting performed in pubs for £10 a night before finding fame, but he believes the experience added "a resilience and a toughness" to his work ethic.
He said: "If it had all been handed to me on a plate, I'm not sure I would appreciate it or have survived."
- AP with Bang! Showbiz