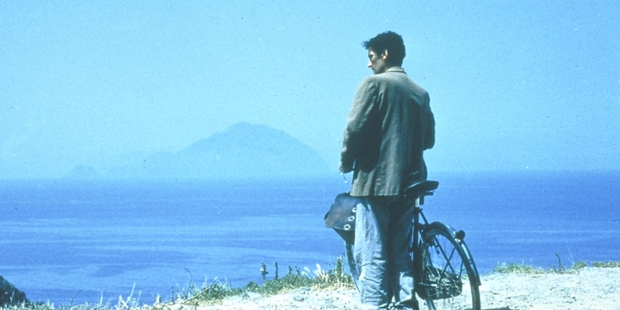 The bucolic tranquillity of one of the Mediterranean's most remote and idyllic islands has been upset by infighting over the legacy of Il Postino.
The classic Italian film, released in 1994, was a whimsical portrayal of the exiled life of Chilean poet Pablo Neruda, set on the island of Salina off the coast of Sicily.
But a row has broken out between the organisers of anniversary events and the man who owns the tumbledown cottage that featured as Neruda's adopted home.
Pippo Cafarella, the owner of the pink-fronted house in the coastal village of Pollara, has refused to allow it to be used in the commemorations, due to take place next month.
"The celebrations have nothing in common with the simplicity, the rigour and the poetry of the film and of Massimo Troisi [who played the postman]," he told La Stampa.
He is also in a long-running dispute with Dimitri Salonia, a lawyer involved in the celebrations who has plans to build a four-star tourist resort on the island.
Cafarella, an artist, is one of many islanders who oppose the development and claims that he has been the victim of intimidation.
"Along with many environmentalists and intellectuals, I criticised the development proposal," he said. "Since then I've been assaulted by two thugs in front of my wife, my boat was smashed to pieces and I received an envelope with a knife blade and a broken pencil in it."
Salonia has denied being involved in the alleged assaults and threats.
The anniversary has also exposed rivalries between the three main villages on the 25sq km island.
They have been squabbling for a year, after the mayor of Santa Marina di Salina, the island's miniature port, renamed a seaside promenade after Troisi. Not to be outdone, the mayor of Malfa said he had plans to rename a street after the actor.

The archipelago
Scattered across the Tyrrhenian Sea, the seven Aeolian islands are named after Aeolus, Greek god of the winds. They were settled by ancient Greeks, then the Carthaginians, then Romans. They underwent massive depopulation in the early 20th century before becoming popular with tourists.