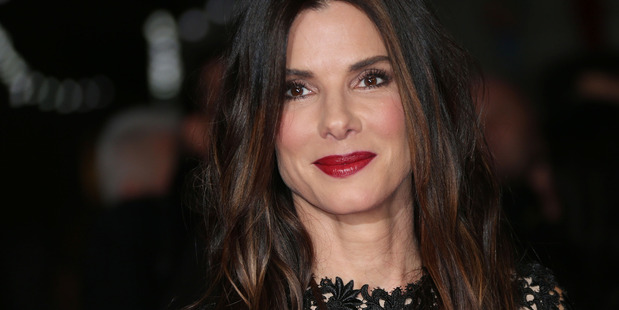 The man accused of breaking into Sandra Bullock's home had an illegal machine gun.
Joshua Corbett - who reportedly had an "obsession" with the actress and kept a diary about her - has been charged with "one felony count each of first-degree residential burglary, stalking and possession of a machine gun" after he allegedly broke into the Gravity star's mansion in Los Angeles at 5am on Sunday, while she was alone inside.
Prosecutors from the LA District Attorney's office filed criminal charges against him today and asked for his bail to be set at US$185,000.
Corbett was not in possession of his machine gun at the time of his forced entry, according to E! News, but police believe he was inside Bullock's house for more than an hour before she realised he was there.
If convicted, Corbett faces a maximum of seven years and four months in state prison.
The Blind Side star, 49, has already secured an emergency protective order against the suspect, who was arrested four minutes after she called 911.
The Oscar-winning actress, whose four-year-old son, Louis, was away with a nanny at the time of the incident, locked herself into a room until police arrived at the scene after she allegedly spotted Corbett going through her personal items.
The alarming ordeal came just hours after Bullock was presented with the Decade of Hotness prize at the Spike TV Guys' Choice Awards, held at the Sony Pictures Studios in Culver City, California, on Saturday night.
- Bang! Showbiz