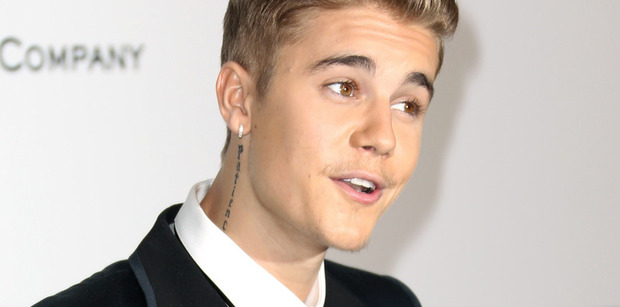 Justin Bieber has apparently been purged from sin after a priest baptised him in a bathtub, following his recent racist videos.
The singer turned to religion to prevent any further offences, enlisting the help of Pastor Carl Lenz, who worked with the 20-year-old in New York last month.
Bieber reportedly attended church services and studied bible passages, before his recent baptism, performed in the bath of one of his friend's, a religious rite that symbolises purification or regeneration and admission to the Christian Church.
But why a bathtub? Apparently, it was too difficult to find a church for the young musician, who understandably wanted the ceremony to remain private.
Bieber posted evidence of his newfound interest in religion, sharing a biblical extract on his Instagram page last week - focusing on sinfulness and forgiveness.
Two videos of the singer emerged last week, filmed when he was 14, in which he makes racist slurs.
The latest clip features the musician sing a racist version of his song, One Less Lonely Girl, dubbing the word 'girl' with 'n*****'.
"If I kill you, I'll be part of the [white supremacist] KKK and there'll be one less lonely n*****," he sings.
The second film sees him making a joke about why black people are afraid of chainsaws, in which he also used the n-word.
Bieber has since issued a public statement apologising "for offending or hurting anyone with my childish and inexcusable mistake".
Russell Brand defended him last week, stating that "he's a child".
"Unless we're going to explicitly say the role of celebrities is we're going to make them really, really famous and then we're going to destroy them and rip them up in a public square with fish hooks, which, you know as long as you don't get round to me, I'm not against," continued Brand.
"But we might as well own up to it if that is what we're up to, otherwise just let him off.
"Of course it's wrong to say the 'N-word', but he's a child."
- Independent