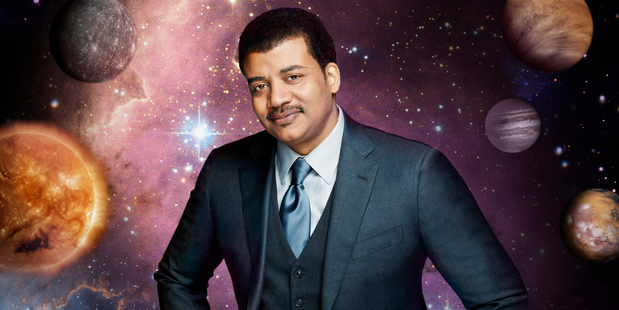 A low-budget New Zealand-made movie from the 1980s has been named among Neil deGrasse Tyson's top 10 science fiction films.
The acclaimed astrophysicist and Cosmos: A Space Time Odyssey host recently gave his chosen list to the LA Times.
His top 10 has some obvious inclusions like 2001: A Space Odyssey, The Terminator and The Matrix. He calls Watchmen the greatest superhero film ever made, and chooses Blade Runner as his "runner-up".
But the surprise film on his list Geoff Murphy's The Quiet Earth, the 1985 post-apocalyptic disaster movie starring Bruno Lawrence that was made for just $1m.
While it had a "low budget and low distribution," Tyson said The Quiet Earth was "one of many films that imagine for you what life might be like if you were the last person alive on Earth.
"In this case, the premise, the story, the casual science literacy of the main character, keeps the viewer in suspense the entire time, wondering what the hell happened and why."
Tyson's not the only one to approve of the film; The Los Angeles Daily News called The Quiet Earth, "quite simply the best science-fiction film of the 80s'.
Watch the trailer for The Quiet Earth:
Neil deGrasse Tyson's fave sci-fi films (in no particular order):
The Day the Earth Stood Still (1951)
2001: A Space Odyssey (1968)
Planet of the Apes (1968)
The Terminator (1984)
The Quiet Earth (1985)
Contact (1997)
Deep Impact (1998)
The Matrix (1999)
The Island (2005)
Watchmen (2009)
- nzherald.co.nz