Enjoy riveting but previously untold stories, writes Paula Yeoman.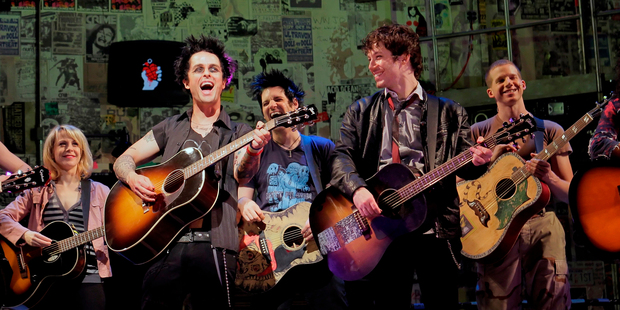 Music documentaries have taught us so much about the inner workings of the tortured artist. Who knew the members of Metallica were such sensitive souls (Some Kind Of Monster) or that Motorhead's Lemmy Kilmister could be found, almost without fail, on a bar stool playing pokies at the Rainbow on Sunset Strip (Lemmy)?
They've also opened our eyes, ears and hearts to some of music's most riveting untold stories (Searching For Sugarman, Buena Vista Social Club and 20 Feet From Stardom) and reminded us of some of its greatest moments (Woodstock and Shine A Light).
If you've not seen any of the aforementioned, make it a priority. Add to that list Marley, Sound City, The Devil and Daniel Johnson, Imagine, Mayor of Sunset Strip, Gimme Shelter and Pussy Riot: A Punk Prayer. These documentaries recently released to DVD are also worth a watch:
A Band Called Death
Even before the Ramones there was a punk band called Death. And had the three Detroit brothers taken advice from several of Motor City's major labels and changed their name, today they would probably be held in the same legendary regard. But what unfolds 35 years later when one of Death's demos makes its way on to the internet is magic.
It treads a similar plot line to Searching For Sugarman in that it unearths another of music's great tragedies and in doing so gives new life to true pioneers.
Mission To Lars
This is not strictly a "music" documentary, but there's enough footage of Metallica to warrant inclusion. It's all about 40-something Tom Spicer from Devon, diagnosed with Fragile X syndrome as a child, who has only one wish -- to meet Metallica drummer, Lars Ulrich.
Tom's sister, Kate, is a journalist and his brother a film-maker, so you'd think it would be a straightforward mission. Wrong. What ensues is a frustrating yet heartwarming journey undertaken by the three siblings.
It's more a film about Fragile X, an inherited mental impairment, than it is about Metallica. But many will identify with Tom's burning, yet terrifying, desire to meet his heroes.
Mistaken For Strangers
The National -- five husbands and dads from Brooklyn -- are unlikely rock stars so this fly-on-the-wall documentary, made by Tom Berninger -- the slightly unhinged brother of singer Matt -- offers a real insight into one of indie rock's more enigmatic bands.
You'll get laughs out of Tom's bumblings and fumblings as he films the High Violet world tour, when he should in fact be working as a roadie, and Matt's veiled attempt to get him out of his parents' basement in Cincinnati where he's been making bad horror movies. It's essentially a story about brothers and there are some touching moments.
There is some brilliant live footage, including one clip where Matt makes his way through a packed theatre, out the door and continues to sing to a few stunned ushers, before returning to the stage -- with an unco-ordinated Tom in tow, holding the mic cord.
Broadway Idiot
Fans of Green Day will come away with a new perspective on what's arguably one of their best albums, American Idiot. Meanwhile those (like myself) who at the time may not have fully appreciated the Californian rockers' attempt at an old-school concept album will come away with a new found respect.
This is a behind-the-scenes tale of a theatre director who believes the songs from American Idiot are the perfect foundations for a rousing Broadway musical. If you're not a fan of musicals (like myself) it seems like a very bad idea. Front-man Billie Joe Armstrong wonders the same thing and it's a little nerve-racking watching his reaction when the cast first performs for him. Without giving too much away, he responds, "Man, that was f***ing sick".