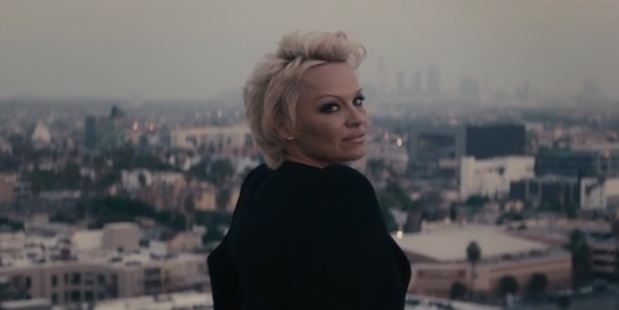 If there was one actress we wouldn't have pitched as Morrissey's chosen muse any time in the next decade, it would be the muse for his new video for Earth is the Loneliest Planet, Pamela Anderson.
The buoyant Baywatch actress and Playboy cover star can be see languishing on the Capitol Tower rooftop in Los Angeles as the Smiths' frontman moodily recounts the lines from his spoken word track alongside her.
There's some good starring off buildings action, framed with thickly lined eyes, and an impressive spell of poetic posturing from the man who once likened the consumption of meat to paedophilia.
And that's about all that happens in the 58-second clip.
The pair are both famous vegetarians, who have stridently campaigned for PETA in the past. And while it might appear to be the most random team-up since Ozzy Osbourne and Miss Piggy, the pair have apparently been friends for some years, even, if reports by Fact are to be believed, having spent a vegetarian Thanksgiving together with Kid Rock, retired basketball player John Salley and a live turkey.
Earth Is the Loneliest Planet has been taken from Morrissey's forthcoming album, World Peace Is None of Your Business, out on July 14.
It follows the title track, which was accompanied by a video featuring Nancy Sinatra, The Bullfighter Dies and Istanbul.
* Watch the video here:

- Independent