Rugby stars backing their partners in recipes and gossip venture.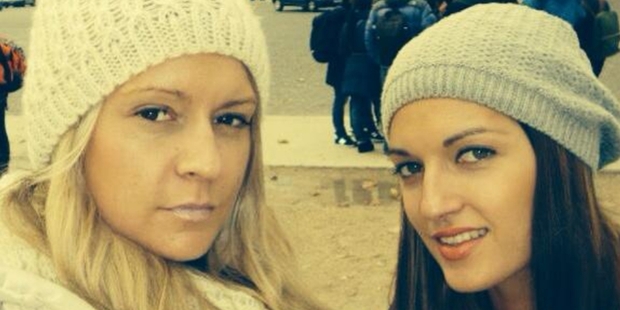 Move over Nigella - there are two new domestic goddesses in town. Daisy Aitken and Amber Vito, the better-looking halves of All Blacks Israel Dagg and Victor Vito, have launched The Rugby Pantry, a culinary webpage featuring homemade recipes and personal gossip. And they tell The Diary, "the boys are right behind us".
Amber, an honours graduate in communications from Victoria University, has entrepreneurial nous. Her parents set up the country's first gluten-free bakery, and she co-owns The Boutique Collective, an online vintage and designer fashion shop, and works fulltime at a digital and marketing recruitment agency in the capital.
Organic cooking is her passion.
"Both Daisy and I are passionate foodies and friends are always asking for our recipes, so we thought we'd start our own page. We're not pretending to be expert cooks. We just want to provide easy, accessible recipes that people can share," she says.
"The feedback so far has been great."
The women say it's just a hobby now, but hope the Facebook page may lead to a culinary career, with cookbooks and television appearances.
"We'd love it to go somewhere," Amber says. There's no denying they are a marketer's dream, both eloquent and alluring. It may only be a matter of time before TV titan Julie Christie comes knocking.
In the meantime, their respective partners are happy to play guinea pigs.
"Victor's favourite meal is a good roast," Amber says, "while Izzy always says he loves Daisy's teriyaki chicken ... The boys don't cook at home. When Victor says it's his turn to cook, he takes me out to dinner."
It's this raconteur ability that provides the unique positioning in The Rugby Pantry. The women include savvy personal anecdotes and private tidbits knowing it adds a point of difference. "Sure, we'll leverage off Victor and Izzy, and they don't mind. It's smart business," Amber says.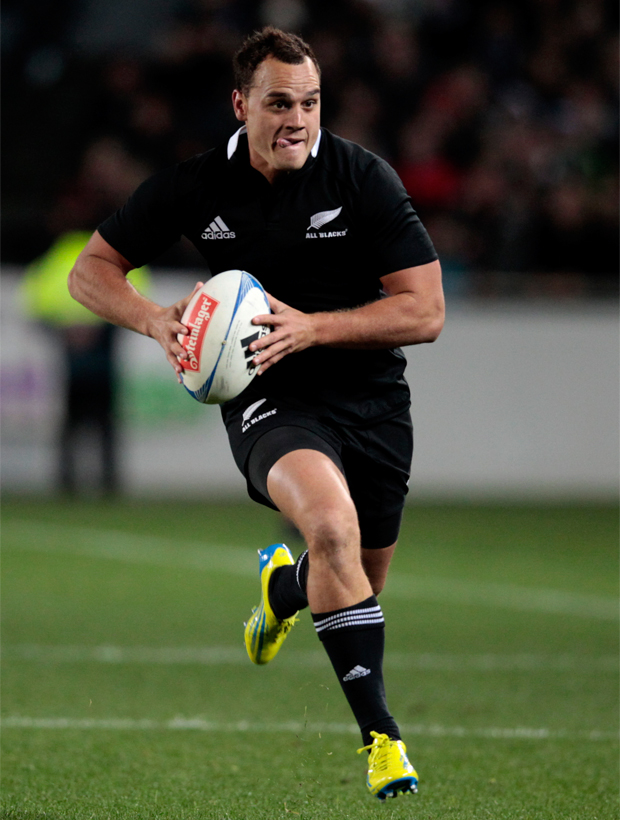 A recipe for quinoa salad with eggplant and pumpkin includes a tale about Dagg. "Made this little ripper for dinner not so long ago and was so excited to have it for lunch the next day, only to find Izzy had eaten the whole bowl for his pre-match meal last Saturday. It must have helped them win the game," Daisy wrote.
The Rugby Pantry is both confidante and culinary diary. It takes us that much closer to our rugby heroes through the gastronomic talents of their significant others.
You won't find these footballers' wives obsessing over sunbeds and nail varnish. Amber is unfazed by the stereotype. "We get that a lot, but all the girls here are great. We have jobs and ambitions."
Like Amber, Daisy (who got engaged to Dagg in January after nine years together) has business acumen. With a background in interior design, she has set up Daisy Chain Interiors in Christchurch.
Could celebrity chef be the new calling?
A side of spirits
Meanwhile, Nicola Robinson (aka Nicky Watson), ex-wife of Warriors boss Eric Watson and former flame of footy stars Ali Williams and Simon Mannering, has reinvented herself from footballer's wife to foodie fiancee. She's engaged to My Kitchen Rules star Pete Evans, and both post their favourite recipes on Facebook.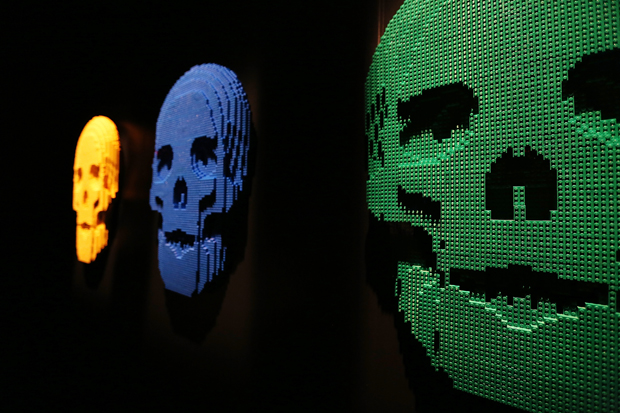 This week, however, Watson posted a ghoulish dish in homage to her man who was spooked by a ghost at the Congress Plaza Hotel in Chicago on Saturday.
"Pete peed his pants in Chicago after a freaky experience in a haunted hotel, so Iv [sic] been making spooky food art!," Watson wrote, oozing little sympathy.
"I tried to shake it off and tell myself it was all in my head," Evans explained on Facebook, "but the extremely uneasy feeling didn't go away, if anything it became more intense, so I grabbed my bags and pretty much ran out! I bypassed checkout, jumped straight in a cab and got the %amp;# outa there."
If ghosts come haunting ... who ya gonna call? Not Pete Evans.
Jazz hands in Apia
Wearing a patterned shirt and brandishing jazz hands Bob Fosse would envy, Prime Minister John Key was snapped in Apia looking carefree and effete. No stranger to an effeminate turn on the catwalk, Key has embraced island style with gusto - floral leis, kava drinking, long walks on the beach.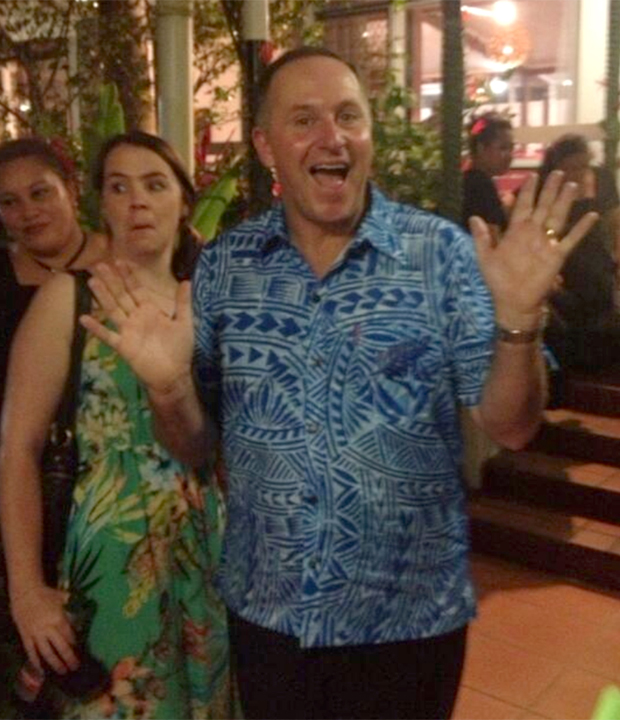 A Samoan security guy follows wielding an umbrella to shade the famously light-sensitive Key from the harsh glare of the sun during media interviews. Life is tough.
Island brother Shane Jones, on his first trip as the new Pacific Economic Ambassador, is said to look like the cat who got the coconut cream. Gazing over the sun and the sand, the Jones boy was overheard spilling: "Yeah, I picked the right job."
Lorde adds new US tour
She was prescribed bed rest for exhaustion after a sell-out US tour in March, but Lorde now seems back on track. The teenage pop star has committed to another American tour in August, September and October with more than 20 gigs.
This week, the Takapuna teen performed at festivals in Paris and Lisbon - and scored troubled pop star Justin Bieber as a Twitter follower.
Next month, Lorde heads to Australia for tour dates she had originally postponed through a bad chest infection.
The 17-year-old will need stamina to keep up the exhausting pace of life in the pop star lane. Touring is where the big revenue is made.
Lorde's sometime-BFF, Taylor Swift, earned a staggering US$30 million ($35.5 million) for six months of touring the States on her global Red Top tour, according to Billboard. Beyond ticket and merchandise sales, Swift signed savvy integrated sponsorship deals to fill the coffers.
Touring is the best metric of fan passion, too. Staying in the public eye is essential for pop stars in a fickle industry where a new gimmick can launch a career. Just ask Lady Gaga and Lily Allen who, after self-imposed hibernation periods, are now clawing their way back into the limelight this month with new get-ups and gigs.
Pop star sister to arrive
British pop princess Ellie Goulding is expected in NZ on Friday before her Saturday Auckland concert. Gigs in Wellington and Christchurch follow. She was snapped in the sisterhood of Lorde and Katy Perry at the Brit Awards in February where the trio displayed newfound DJ skills and a sorority bond.