Sophie Henderson stars as a tough-talking white girl who identifies as Maori.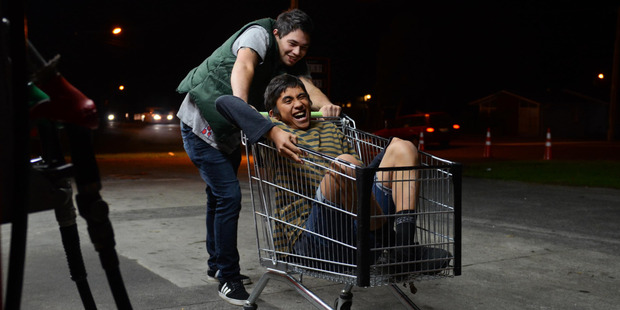 In this era of hyper-cultural sensitivity, a Pakeha actress talking like a Maori street kid is bound to ruffle feathers, running the risk of parody or reductive stereotyping. Sophie Henderson sidesteps these problems in Fantail, her debut feature as writer and lead, crafting a character that rings true, even if the sound is uncomfortable.
"I think that because that voice coming out of my mouth is unexpected, yeah, it's funny," she says. "During rehearsals I experimented with pushing it too far and worked out how subtle it should be with the director. I really wanted her voice to be authentic so I worked with a dialect coach and hung out with teenagers who had a Maori English accent. I joined the Avondale College kapa haka and tested out lines on students.
"There was one girl in particular, who was a staunch Maori even though she didn't look it and overcompensated because of this. She had Maori tattoos and was definitely the best at poi. I tried to copy her voice. She was awesome."
Henderson's Whangarei-bred character Tania thinks she is Maori. She sounds the part.
But in holding down a graveyard shift at a grungy service station and trying to keep her half brother Piwakawaka (Jahalis Ngamotu) on the straight and narrow, her mettle is severely tested, even as she challenges her hardcase regional manager, Dean (Jarod Rawiri) about his refuting his Maori identity.
The narrative is underscored by humour, mostly at Dean's expense, until Pi absconds to the Bay of Plenty to pick kiwifruit with his ragamuffin mates. Then the film's tone and the story take a turn for the worse as Pi's fortunes begin to unravel. Apparently it was no accident that his nickname is pronounced like the drug P.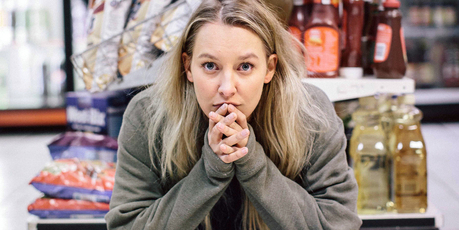 "It was on purpose, but it was supposed to feel like a coincidence, so that's good," concedes Henderson. "No one has ever asked before so maybe you're the only one who got it. The opening line in my monologue was directed to the audience: 'I was dreaming about Pi. Not the drug, you assholes. Pi. My brother.' We had it as voiceover in the film but ended up cutting it."
Although the film, directed by Henderson's husband, Curtis Vowell, isn't a diatribe about the evils or perils of hard drugs, Henderson is unequivocal when asked if the film has anything to say about meth.
"Stay the heck away from it," she says. "Seriously, that drug ruins lives. It will kill you and the people around you. It's the worst one. I watched some docos about meth users as research. It's frightening how P can shift someone's personality and that damage is irreversible. Kids should be forced to watch these videos."
Fortunately, drugs had nothing to do with the number of police visits to the working South Auckland service station set of Fantail. The police came three times, with one time ending shooting for the day.
"The first time was on our first day of shooting, which was also Curtis' birthday," says Henderson, laughing. "We were shooting the car scenes on a low-loader, which is like a trailer that tows the hero car so the actors don't have to really drive. We had a permit for one road but not for the road we had to drive to get there. So they shut us down. We lost half a day of shooting. And when you've only got 20 days, that's a lot! This was as bad as it got, thank goodness.
"The police visited us at the petrol station three times, usually when Jarod was outside yelling. His character, Dean, does that a few times in the film. They thought he was trying to break in but actually he had just run through a carwash."
In other words, just good, clean fun, even if the film has a darker underlying message. Service station pie, okay; P, not so good.
Fantail opens on Thursday.