Bridesmaid shuns top designers to wear Kiwi (not Australian).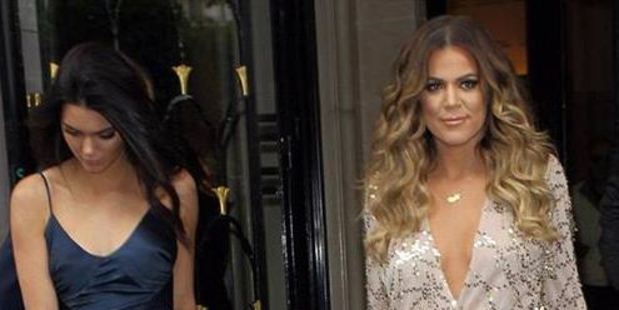 New Zealand-born bridal and couture designer Johanna Johnson has raised her profile on the international stage through the circus that was the Kim Kardashian and Kanye West wedding.
Bridesmaid Kendall Jenner, a model for the likes of Chanel and Marc Jacobs, wore a midnight blue satin sheath from the Kiwi's collection to her sister's Parisian rehearsal dinner at Versailles on Friday night, shunning the likes of Valentino, Balmain and Givenchy who were given top billing at the nuptials.
"We loved seeing shots of [Kendall] in our Vaudeville gown. Spectacularly beautiful," the designer tweeted.
A spectacularly savvy exercise in public relations, too. Paparazzi shots of Kendall leaving the Georges V Hotel in the slinky gown have gone around the world. And Jenner posted two photos of herself in the Kiwi-designed threads on her Instagram page with eight million followers.
Blenheim-raised Johnson, who lives in Sydney, is a fashion fave for the A-list and royalty.
Princess Charlene of Monaco, Mad Men starlet Christina Hendricks and Four Weddings and a Funeral darling Andie MacDowell have chosen her gowns.
Alas, many in the international press are labelling Johnson an Australian designer after her Kimye coup.
It isn't the first time we've been victims of national identity theft.
But the former Marlborough Girls' College student told The Diary in 2012 she knows her roots.
"It's really important to me that I'm seen as a New Zealander," Johnson said. "I had my schooling and upbringing in Blenheim, and I still travel on a Kiwi passport. I'm proud of my New Zealand heritage."
GOT A CRISIS? INSTAGRAM IT
As the news cycle speeds up, celebrities in crisis mode are turning to Instagram, rather than more traditional press outlets, such as interviews or statements, to let the public know they're moving on from the spectacle, says Maureen O'Connor of New York Magazine's fashion blog The Cut.
Beyonce first responded to the hijinks and high kicks in that hotel elevator by posting a bunch of smiley pics of herself with her husband, Jay Z, and her sister, Solange. What drama? it said. Over it. Moved on.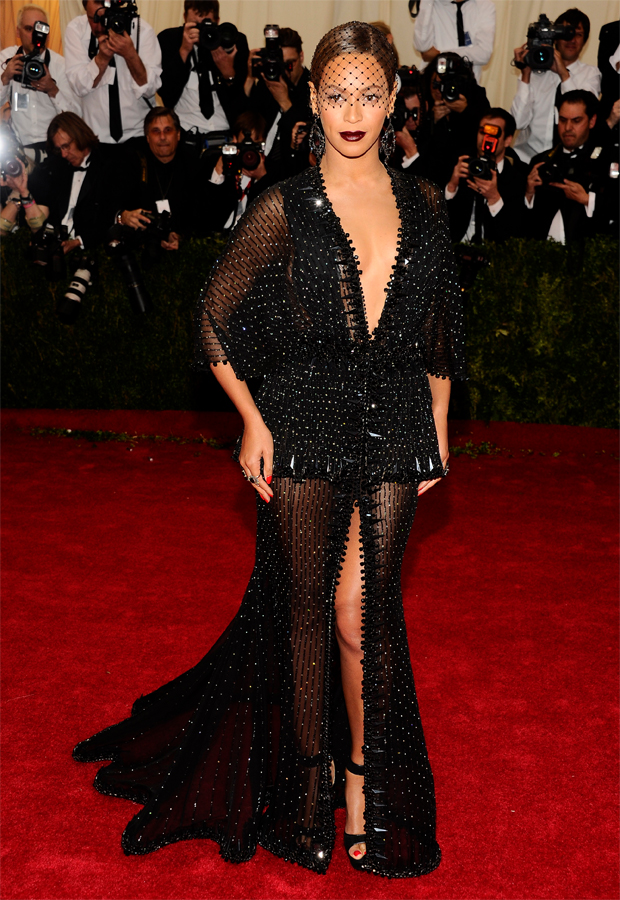 "Modern celebrity relies on the illusion of intimacy, and Instagram PR is the ultimate tool for pseudo-intimate fan management," O'Connor writes.
"It emphasises the celebrity's direct connection with fans (illusion) without forcing [them] to reveal any facts (reality). It feels more genuine than a press release, but still allows for meticulous image control."
Kim Dotcom has long wielded social media as a defensive shield against bad press.
Two days after the announcement of his marriage split to wife Mona, in which he asked for privacy, Dotcom took to Twitter to seemingly play the empathy card to his 365,000 followers by cuddling up to his German shepherd pup, Dotty. Someone still loves me, the pic evoked.
Soap star Teuila Blakely bounced back from her sex tape scandal with Warrior Konrad Hurrell with Instagram. The Shortland Street actress, hounded by hate mail and death threats and facing ostracism from her Samoan community, initially issued an apology through Facebook and in these pages. Then she took control of her image and the situation by saying enough's enough.
She Instagrammed a pic from a Warriors match, and posed with A-list friends, including Scribe, P Money, Brotha D and Oscar Kightley. Nothing to be ashamed of, the pics said. Moving on. Got support.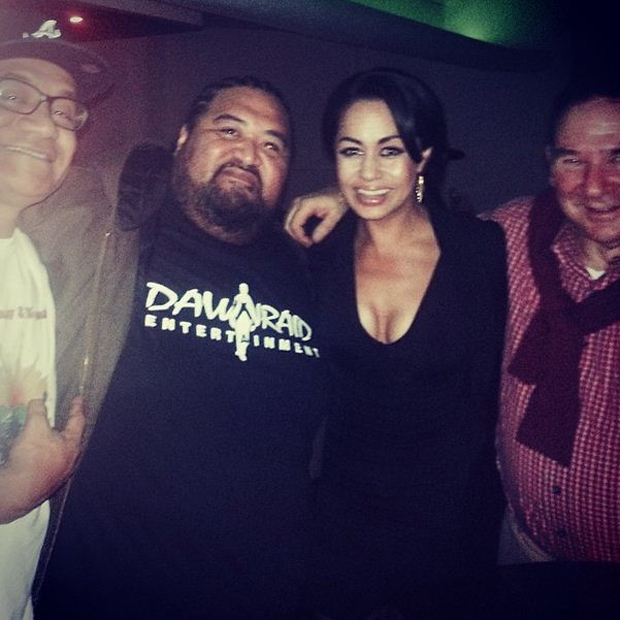 Mel Cairns, third wife of cricket star Chris, has stayed quiet in recent days, but she's used Instagram in the past to deflect negative images of her husband. On December 8, media reported Cairns was furious he was one of three New Zealand cricketers linked to the match-fixing investigation. The next day, his wife depicted a calm and composed Cairns playing the family man, bouncing his son on his lap. "So much love #myboys #family," Mrs Cairns wrote on Instagram.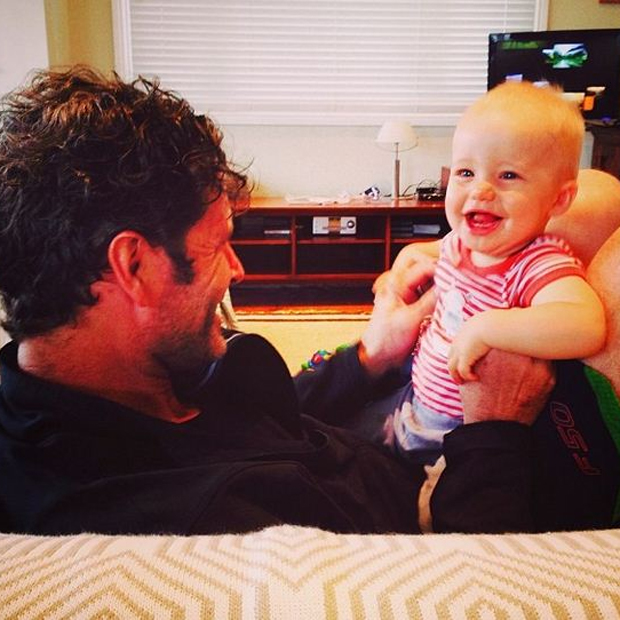 This week, her husband has used his time in London to issue stern public statements, including on Twitter. But he might be wise to follow the lead of the former notoriously media-shy Eric Watson who's jumped into the social media pool with both feet, displaying a surprisingly more likeable and relatable image.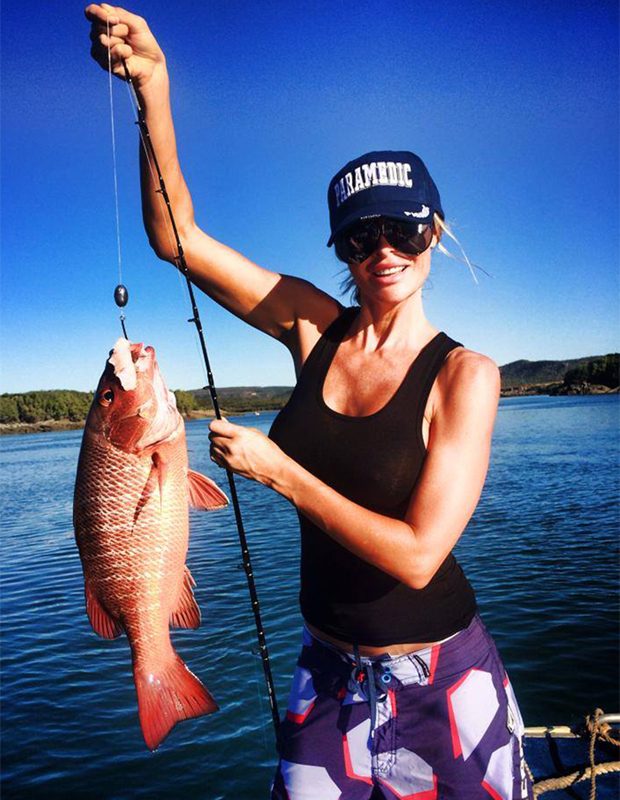 Watson, who's weathered the Hanover collapse scandal and scrap with Sir Owen Glenn, posted a selfie this week that any self-respecting tween would cringe at. Watson's self-portrait shows him wearing 3D glasses at the Lego movie with his young sons and said "dork dad still getting the hang of this selfie malarkey". And we loved him for it.
OH BOY, DANNY'S COMING
All paparazzi eyes will be on rugby heartthrob Danny Cipriani, 26, when he arrives next week with the 30-man England squad. The dashing love rat dated Eric Watson's pal, Kelly Brook, a well-endowed British glamour model who dumped Cipriani after he was caught sexting other women.
Cipriani is sure to break some Kiwi gals' hearts - or so the paps are hoping. A late-night tryst in a bar, a la Mike Tindall, would net mega pounds for the snappers. But after six years away from international rugby Cipriani is back from the wilderness and said to be knuckling down on the field. Pity.
The first of three tests between England and the All Blacks will be at Eden Park on June 7.
Read more: The Diary - part two: Shock as TVNZ axes local news staff