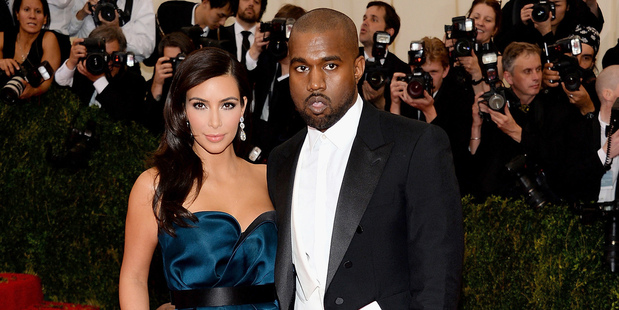 Kanye West and Kim Kardashian enjoyed one of the most farcical weddings in recent years this weekend and, as expected, his 20-minute-long groom's speech did not disappoint.
The 36-year-old rapper touched on "public welfare" and the challenges he and his new in-laws face as a celebrity in today's world.
"They feel like it's okay to put you on the tabloid covers to sell your image, to use you in an SNL spoof," he said.
So apparently Kimye forked out $2.8million for their wedding... Excluding Paris! http://t.co/9c77Cr3tJw pic.twitter.com/Z5hEGS139p

— E! Online UK (@EOnlineUK) May 26, 2014
"We don't negotiate. We're not like that. We're not stupid. The Kardashians are an industry!"
He flamboyantly and bafflingly described his wife as the "ideal celebrity...the ideal art", which obviously ranks alongside Keats as one of history's most romantic descriptions.
He went on to describe the merits of his new family, in an impassioned, dramatic tirade to rival William Wallace going into battle.
"We are warriors! There is not one person at this table that has not had to defend us at some point or another," he said, according to US Weekly.
Then, turning to a specific group of guests at the wedding, whose identities we can only but speculate over, he cried: "At this table, the combination of powers can make the world a better place", before describing the illustrious table as "the most remarkable people of our time".
The couple married at Forte di Belvedere in Florence, in front of 600 guests - which didn't include Beyoncé and Jay-Z despite rumours.
Andrea Bocelli is thought to have serenaded Kardashian as she walked down the aisle in her Givenchy lace dress. Her 11-month-old daughter, North West, also reportedly wore a matching Givenchy ensemble, naturally.
The Italian military were allegedly on hand to keep the ceremony private, but strangely a few self-promotional pictures still emerged of the couple's celebrations, taken inside a specially-installed photobooth posted by the pair and their guests on Instagram.
- Independent