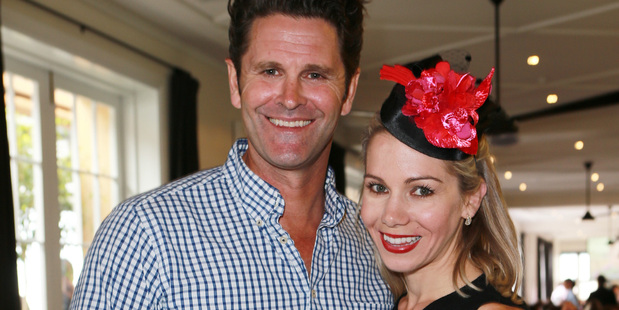 It's been a tumultuous week for Kiwi cricket star Chris Cairns, who continues to be named in association with match-fixing allegations in the sport - which he denies.
He and wife Mel Cairns have been a popular addition to Auckland's social scene since returning home from Canberra last year, and their friends are standing by the pair.
"Cairnsy is a guy I have stood alongside in the heat of battle and as a former team-mate I will stand by him, whatever the outcome of this process," best friend and former team-mate Dion Nash told Spy.
Nash had some words of advice for Cairns - "Keep your chin up, tell the truth and things will come around".
PR girl about town Gemma Ross is another friend and said Kiwis should "hold off judgment based on speculation and rumour, be patient and wait for the facts. Auckland is Chris and Mel's home. They are surrounded by family and friends who love them, there's no other place they should be."
We also asked their friend Belinda Henley, a 60 Minutes producer.
This one was trickier - she recently interviewed one of Cairns' accusers, Brendon McCullum. Henley's answer: "Sorry, I'm not able to comment on this."
Mel Cairns has stayed upbeat, this week posting quotes on instagram, "Loyal people still exist" and "Stay patient and trust your journey."
Scissors at dawn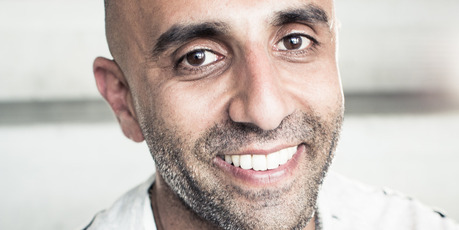 Rumours have been swirling about a falling out at trendy Auckland hair and beauty salon Stephen Marr. Clients didn't know where to look during a recent shouting match between Marr and senior stylist Mobeen Bhikoo, at the Ponsonby salon.
Bhikoo has reportedly left the company after almost a decade. He has many top clients, including Claire Sullivan, Agustina Ellis and Amanda Betts who may follow him elsewhere for their treatments.
Spy understands Bhikoo is after a pay-out settlement, which Marr doesn't want a bar of. When Spy asked Bhikoo about the current situation, he told us: "I'd rather not comment if you don't mind. It's something I'm not in a position to talk about at the moment."
Attempts to reach Marr were unsuccessful. A staff member insisted Marr was too busy cutting clients' hair to come to the phone.
Spy understands the dispute could be heading to court.
In the ring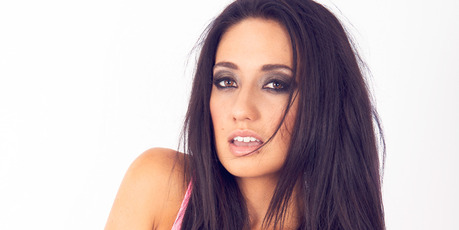 Auckland's two biggest boxing eventers are staging bashes a month apart to vie for their own self-made title of "Best Bash". Sky Arena is behind the Super 8 at Trusts Arena on June 4, and Duco Events is putting on Hydr8 Zero Explosion on July 5 at the Vodafone Events Centre. Spy senses competition in the air - Sky Arena Director John McRae used to be in partnership with Duco director David Higgins. Super 8 Last Man Standing is the global sensation in which eight of the world's best prizefighters lock horns for a share of $500,000, the richest purse of its type in global boxing. The headline star is the sport's number one seed American Hasim "The Rock" Rahman. Hydr8 Zero Explosion has NZ heavyweight champion Joseph Parker.
Spy hears after failing to sign Rose Matafeo and Rachel Smalley after a Twitter fight challenge from Matafeo, Duco has signed two feuding GC stars Jade Louise and DJ Tuini. There's no love lost there after Tuini hooked up with Louise's ex Tame Noema, and The GC ended last season with Louise saying that she wanted to punch Tuini. A Twitter feud erupted and, hey presto, Duco is bringing the pair to Auckland tomorrow for a publicity junket. It is believed Duco wants them to fight in the ring, wearing body paint.
So what PR stunts has Super 8 lined up? Not many, apparently. "We are about the real world of boxing. The next thing Duco will do is have a donkey and Puss 'n' boots in the ring," said a spokesperson. Meow!
Tickle your fancy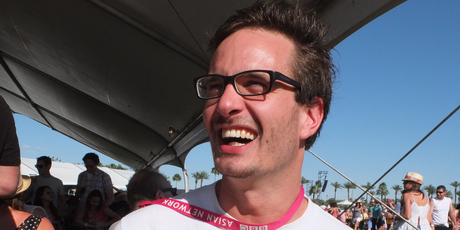 Forget the Dotcom marriage break-up, cricket match-fixing allegations and the John Banks court case. One of the most intriguing stories to emerge this week was David Farrier's revelations about a bizarre competitive tickling phenomenon in the US. On the Paul Henry Show, he explained how some young Kiwi men were going to LA to be filmed being tickled for an hour - and being paid $1500 for the "pleasure".
Farrier has begun investigating, and is raising money to return to the US to film a Louis Theroux-style documentary on the man he believes is behind it, David D'Amato. The odd story has captured the attention of celebrities around the world, including Stephen Fry, who has tweeted his support of Farrier's quest to unmask the strange goings-on.
This looks like a kickstarter project well worth popping a few £s into: I have. https://t.co/oN8nK70sNG more here http://t.co/0NrHVqYcHq

— Stephen Fry (@stephenfry) May 17, 2014
But those associated with D'Amato aren't impressed. Farrier forwarded us one of the messages he received from the tickler's representative, who is threatening to come to New Zealand and "get a local lawyer".
Farrier has raised $14,000 of the $25,000 he needs to make the doco. If you want to back him, go to tickleking.com.
Gallipoli on stage and screen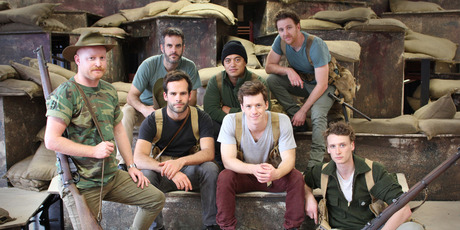 The thespians are readying themselves for the first two productions of probably many to mark next year's Gallipoli centenary.
Outrageous Fortune's Grant Bowler flew into Adelaide last week to film a miniseries called Gallipoli, produced by and starring Sam Worthington. It will tell the tale of the battle from the Kiwi, Australian and Turkish viewpoints.
Bowler - the son of a New Zealand mother and Australian father - told the Daily Telegraph it was an important and inclusive tale.
"Ultimately the Anzac spirit means nothing without the sense of fair play and very commonsense, common-man dignity and honour that was expressed between the troops in that conflict, on both sides, the Turkish and us. I love that the Turks are given a face."
Meanwhile in Auckland, 12 actors are undergoing comprehensive army training - including gun-handling, marching and a weekly boot camp - in preparation for the June 14 opening night of Auckland Theatre Company's new show, Once on Chunuk Bair.
The play is set in the hours between dawn and dusk on August 8, 1915, the day the Wellington Battalion was fatefully tasked to take the strategic peak of Chunuk Bair on Turkey's Gallipoli Peninsula.
The cast includes Andrew Grainger (Chicago, The Heretic, Anne Boleyn), Wesley Dowdell (Outrageous Fortune), Steven Lovatt (Fallen Angels, Anne Boleyn, Angels in America), Jordan Mooney
(Lord of the Flies, The Heretic), Kevin Keys (August: Osage County, The Almighty Johnsons, Nothing Trivial) and, in his first production for ATC, Sam Snedden (The Pride, Private Lives, The Pitchfork Disney).
Mooney told Spy: "The extra training has been gruelling, but invaluable in helping us bring the characters to life. It has really brought home the pressures and terrors the Anzacs had to face on a daily basis. Suffering together has created a great sense of camaraderie among us. The cast have a huge amount of respect for our soldiers now - it's hard enough doing that stuff in a park in the middle of Auckland, I can't begin to imagine how hard it would have been in Gallipoli."
The Maurice Shadbolt play is directed by Ian Mune, who first introduced it to the New Zealand stage in 1982.