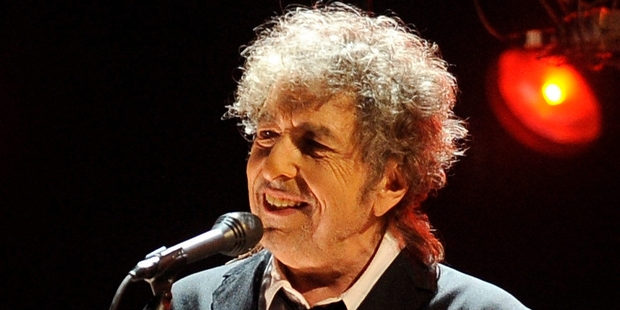 Bob Dylan will stage two New Zealand gigs this winter - but thanks to Mickey Mouse, fans in the country's biggest city will have to travel to see him.
Dylan's third visit to New Zealand in seven years has him playing shows in Hamilton and Christchurch in August and September.
That's due to Auckland's Vector Arena being booked for a season of Disney on Ice on August 8-10
Dylan shows at Vector in 2007 and 2011 polarised opinion with concerts that some fans in attendance thought brilliant and others walked out of, complaining of poor sound and that Dylan's live renditions of his classic songs were unrecognisable.
A study of the comments on the nzherald.co.nz review of his 2011 show were evenly divided between declarations of his genius and scathing views on the show.
The music legend, who turned 73 yesterday , will play at the 6000-capacity Claudelands Arena in Hamilton on August 9 and the 9000-capacity CBS Canterbury Arena in Christchurch on September 10.
Dylan's two NZ shows will bookend nine theatre and arena concerts in Australia, which will also be announced today.
Australia-based promoter Chugg Entertainment said the star had chosen to bypass Auckland because of his earlier visits and the issue with venue availability.
"Sharing the love among his regional fans was also a really appealing idea," a Dylan tour insider said.
"Bob is in his 70s now but he still wants to put on an event that has depth, grace and significance."
Tickets for both of Dylan's New Zealand concerts range from $99-$180, plus booking fee. They go on sale at 9am on June 4 from Ticketek.
Dylan, who turned 73 yesterday, is still playing nearly 100 shows a year on his "Neverending Tour"
He released a new track Full Moon and Empty Arms this week and an as yet untitled new album - his 36th studio effort - is due later this year.