If you look hard enough, there are some strange things that have happened in New Zealand music. Leonie Hayden takes a brave look at five of them: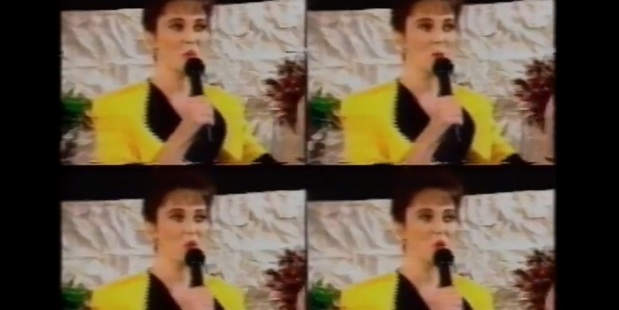 1. Mother Goose - Baked Beans (1977)

Daliesque horrorscape in which hirsute men dressed as children stalk an unsuspecting woman in a supermarket. You've got so much to be proud of Dunedin, but also a lot to answer for.
2. Suzanne Paul - The Blue Monkey (1994)

Less "dance craze" and more "crazy dance," infomercial tycoon Suzanne Paul either displayed heroic levels of tongue-in-cheek self-awareness with this one, or Kim Dotcom-levels of vanity and obliviousness. Maybe it can be both?
Either way, people paid actual money for it and that's why the polar ice caps are melting.
3. GothDolly84

We all need a means of self-expression, and Gothdolly84 of Paraparaumu has created her own media empire from which to launch her gothic fantasy alter ego. Prepare to lose the next two hours of your life down a rabbit hole of some of the greatest outsider performance art ever captured on VCR.
Dear Time's Waste's Claire Duncan wrote a great piece on the singer last year.
4. Kimball Brisco Johnson, the country outlaw

What's weird is that this guy isn't a household name. Known as 'The Enforcer', Johnson's life story reads like the storyline to an awesome Smoky & The Bandit sequel. A career criminal, he was stabbed, axed, bottled, run over twice in one night and bit off a man's ear. He dished out vigilante justice, beating a man with three chairs (until each of them broke) who had conned $17,000 out of an elderly couple, and then made a "three cheers for this guy"-style joke as he walked away. He also released nine country albums in four years, before passing away in 2007.
5. Shelton from I Am Giant's black face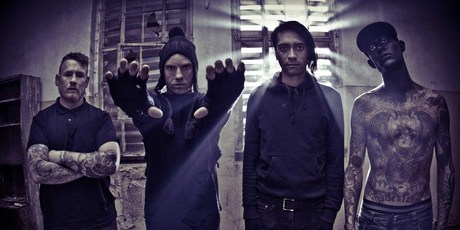 I'm told this is something that happens at every show. Are we allowed to talk about this? Is this being talked about? Help me understand.
- nzherald.co.nz