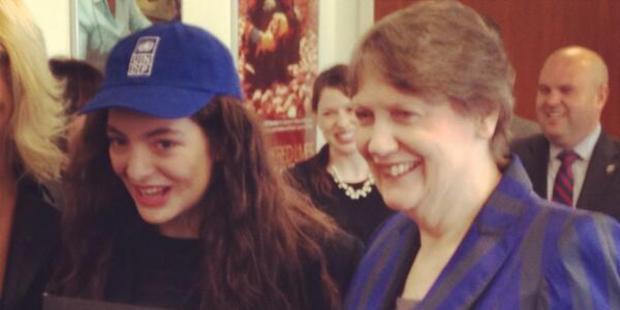 Lorde found time to visit former prime minister Helen Clark in New York - in between winning Billboard awards and launching her own make-up line.
Clark tweeted a picture of herself next to Lorde, saying she was proud to host the "Kiwi legend" at the United Nations Development Programme's New York headquarters.
The smiling 17-year-old was wearing a blue UN baseball cap while Clark held Lorde's record Pure Heroine.
Lorde replied like any good guest should, thanking Clark for having her.
"@HelenClarkUNDP: So proud to host #Lorde today: Kiwi legend! pic.twitter.com/UOrTHLgRSV" thankyou so much for having me, helen!

— Lorde (@lordemusic) May 21, 2014
Clark is the administrator of the development programme - the third-highest position in the UN - and she oversees 8000 staff in 177 countries with an annual budget of $US5.8 billion ($NZ6.77 billion).
Lorde was in the United States for the Billboard Music Awards, where she performed her single Tennis Court and scooped two awards including top new artist.
On Wednesday, the Royals singer launched a make-up collaboration with MAC featuring her trademark dark lipstick.
Watch Lorde visit Helen Clark here: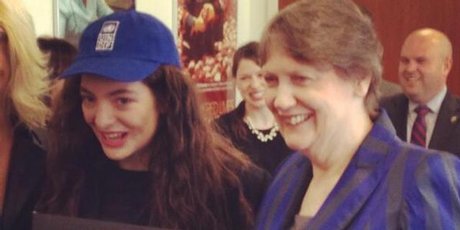 - AAP