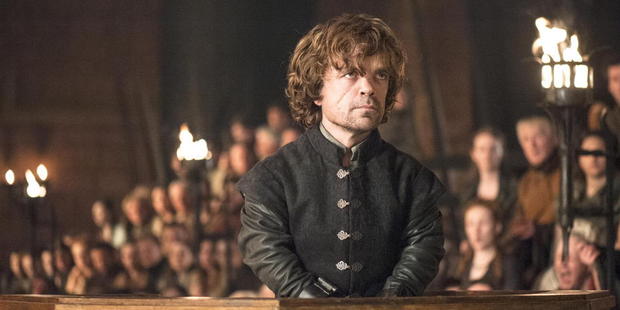 Fans of the show have sat through almost 40 episodes, but one of the stars of Games of Thrones has summed up the plot in less than a minute.
Peter Dinklage was asked to explain the entire storyline of the hit series in 45 seconds when he was interviewed by an MTV host who had never watched an episode.
His response sounds like the ramblings of a mad man.
"Stabby, stabby, stabby, stabby. Sexy, sexy, sexy, stabby, stabby, stabby. Beautiful, beautiful language and beautiful scenes of poetry and musing on the world as we know it in Kings Landing. And then a couple of jokes and more stabby, stabby."
He goes on to describe decapitations, arrests and scenes of incest using only hand gestures.
- nzherald.co.nz