Clients promised money for 10 months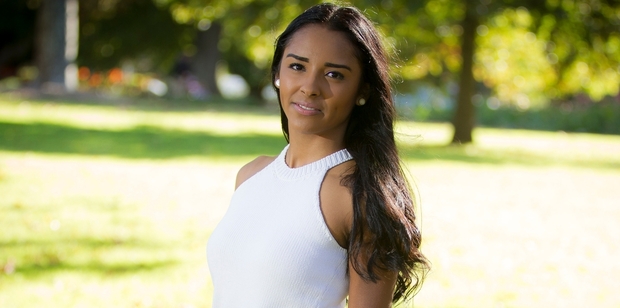 A talent agency is struggling to pay some of its hopeful young actors.
Two extras have spoken out after becoming fed up with excuses from Kimberley Hill Management, also known as KHM, which this week changed its name to NZMT Ltd.
Law student Mandy Madden, who was crowned Miss Junior New Zealand last year, and her friend Justin Shand, said they were still owed money from work on hit TV series Power Rangers last year.
After the Herald on Sunday contacted the agency this week, KHM director Kimberley Hill called Madden and Shand and promised to pay them.
The pair said KHM told Madden 10 months ago it would pay her. They have been given varied excuses for non-payment including the director's pregnancy, paperwork and accounting-software issues, staff replacements and the threat of receivership.
"I've never received anything back from them in terms of payment," Madden said.
"Absolutely nothing." She was also upset about money her family spent on photo shoots and workshops the agency recommended. She was largely paying her own way to represent New Zealand in a pageant in Texas this year and hoped outstanding money would help cover the cost.
Hill said a decline in offshore productions visiting New Zealand and the strong Kiwi dollar had made business difficult but she would "personally guarantee" to pay her clients.
She said Madden and Shand were not alone. "I don't have an exact number but there are several people. But they've all been completely supportive."
Hill confirmed the company was going into receivership but said paying the talent was her top priority. "I'm director of the company. A lot of people would just walk away from it, but I wouldn't be able to sleep at night if that's what happened."
Shand said the agency owed him, too. "I did my Power Rangers extra work. That was two full days, about 14 hours and 12 hours."
A month later he'd not been paid, so he began calling the firm. "This went on for about six months," Shand said. He said he got a pittance for 26 hours' work on the show. "I've received half — $130. They took their commission as well."
On Monday, the firm changed its name to NZMT Ltd. Hill said the change was so the company wasn't just all about her. "We just wanted to change that so the business sale is not [resting] solely on my name. Whether I stay in or move on, I just wanted to break away from having my name branded on the company." Other local agencies have struggled in recent years. JDW Models and Talent went into liquidation in 2008.
Its director, Erin Haimona, now Erin Ashby, then set up August Models and Talent. It was also liquidated. In 2010, the Department of Labour fined August Models and Talent $10,000 for paying sub-minimum wage rates to a Shortland Street extra.