The line-up for the Documentary Edge film festival, now in its ninth year, is stronger than ever. TimeOut reviewer Peter Calder has watched a few of the films.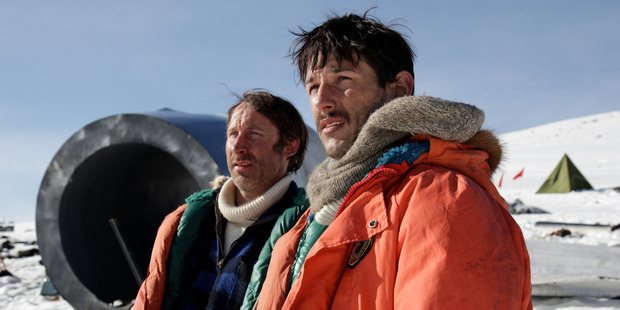 Anyone who saw the Oscar-winning 1996 film When We Were Kings or watched Muhammad Ali's career blossom in real time long ago ceased to regard him as a braggart: when he said "I am the greatest", he was just stating a fact and Kings was a long-overdue cinematic tribute.
This festival's The Trials of Muhammad Ali concentrates, as its name suggests, on his interrupted ascent to enduring greatness. There is enough fight footage to remind us of what a dazzling and audacious boxer he was, but director Bill Siegel anatomises the legal battles that followed his refusal to do military service. It is fascinating to observe his transformation from ambitious kid to ideology-spouting mouthpiece of the Nation of Islam, and then into a fluent demagogue whose black pride (and refusal to fight white men's wars) made him such a strikingly modern figure.
More modern still is Ala'a Basatneh, the title character of #chicagogirl, a Syrian-American who has used Skype, Twitter and Facebook to co-ordinate the Syrian revolution from her suburban home for more than five years.
The film is a striking profile of the courage and determination of Basatneh, who facilitates underground resistance by being what she calls a "trust hub".
Its talking heads are not all interesting: Vint Cerf, the so-called founder of the internet, is particularly bland. But the comment by one media academic that "Assad is pinned down by a surveillance state that is his own people" is a telling one.
The shame is that, two years after world leaders vowed to stop Bashar al-Assad from slaughtering his people nothing has changed and the Arab Spring seems to have stopped at Syria.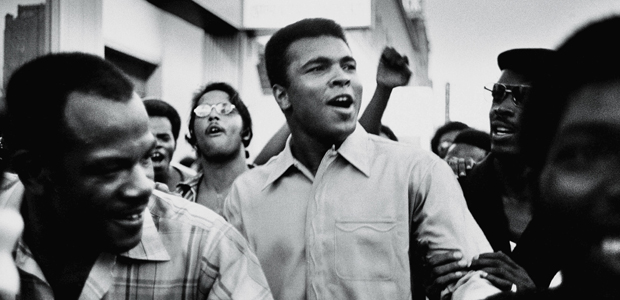 The Trials of Muhammad Ali.
There is something eerie about the dark, expressionless eyes of Chris Schoeck, the main character in Bending Steel, who seeks to revive the tradition of the old-time strong man at Coney Island. Watching him bend a coin with his teeth ("I got it; I chipped a tooth, but I got it," he says) or a 1cm-thick steel bar with his femur as a lever is wince-inducing; hearing him say "what other people get from relationships, I get from bending a piece of steel" is slightly disturbing.
But the film is a compellingly watchable introduction to a subculture that includes names such as Slim the Hammerman and The Mighty Atom.
Anyone who cares about journalism, movies (especially film criticism) and, well, life itself should make a point of seeing Life Itself, a warm and deeply moving portrait of Roger Ebert, the film critic for the Chicago Sun-Times from 1967 until his death last year.
The best-known and most influential critic in America, Ebert was also a newspaperman's newspaperman and this is a compelling piece of cultural history.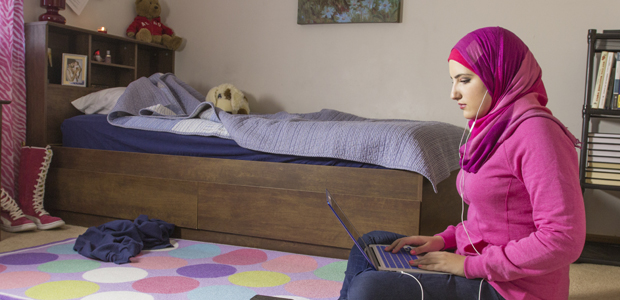 #chicagogirl.
Equally unmissable is the measured and intelligent Gringo Trails, which turns a searching gaze on that blend of empty-headed sentimentalism and ethnocentric exploitativeness that is backpacker tourism. From the hell that is Haad Rin on Ko Pha Ngan in the Gulf of Thailand, to the promising initiatives in Bhutan and Bolivia, it provides food for thought in the age of cheap global travel where authenticity is the newest mass-produced commodity.
For those who did not follow the Jayson Blair story as it unfolded, A Fragile Trust: Plagiarism, Power and Jayson Blair at the New York Times provides a comprehensive summary of the story of the serial plagiarist reporter. It goes some way to explaining why he acted as he did - a combination of pressure to perform, a drug and alcohol habit and a sociopathic personality with paranoid and agoraphobic overtones.
But 11 years after the event, it might have gone more deeply into the nature of the title's trust and how it is under threat in the multi-media age.
Finally, William and the Windmill deftly avoids feelgood liberal pieties in telling the story of a Malawian villager whose inventiveness earned him worldwide acclaim. Suddenly thrust into the spotlight, he becomes the face of deserving third-world enterprise, but director Ben Nabors is smart enough to realise that the story is not that simple.
What: Documentary Edge Festival.
Where: Q Theatre, 305 Queen St
When: Opens on May 21 with the world premiere of Erebus: Operation Overdue.
- TimeOut