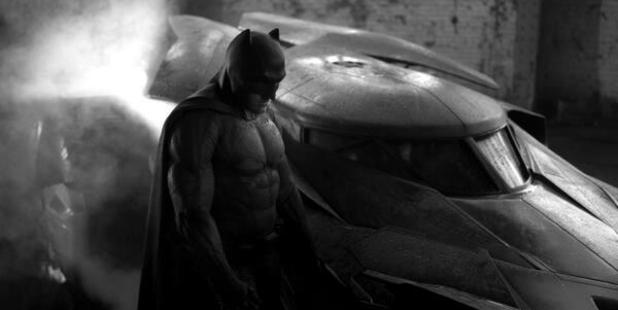 A photo has emerged showing Ben Affleck in his batsuit for the first time, alongside his iconic car, the Batmobile.
Director Zack Snyder tweeted the images, including with the brooding image of Affleck as Batman, from the set of his forthcoming Man of Steel sequel.
Just yesterday, the 48-year-old US director tweeted a photo of the hero's car covered with a grey tarpaulin, along with a caption reading: "Could be time to pull the tarp...tomorrow?"
Could be time to pull the tarp...Tomorrow? http://t.co/Nmm0QqWYYH pic.twitter.com/E6iKluZNDj

— ZackSnyder (@ZackSnyder) May 12, 2014
Not one to disappoint his followers, Snyder followed through with his promise, although the Batmobile is still not visible in full.
Patrick Tatopoulos, known for his work on 300: Rise of an Empire, has designed the new car, Variety reported.
Both photos are menacing in style - perhaps a hint at what moviegoers can expect when Batman vs Superman hits cinemas in May 2016.
The upcoming film also stars Henry Cavill as Superman, with Jesse Eisenberg playing arch nemesis Lex Luthor and Israeli actress Gal Gadot in the role of Wonder Woman.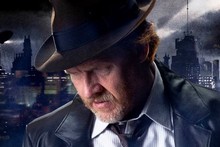 Last summer, Man of Steel was one of the biggest hits, grossing more than $290 million at the US box office. But when the casting for Batman vs Superman was announced, fans were unimpressed.
Affleck was not a popular choice for Batman and the decision to select him as Christian Bale's successor garnered a great deal of criticism.
Snyder responded to the outrage in an effort to reassure comic book fans, telling Hero Complex: "I understand the canon, I'm not crazy. I know what these characters need from a mythological standpoint."
I shot this with my @Leica_Camera M Monochrom. #Batman #Batmobile #Gotham http://t.co/WPHKLxgBLM pic.twitter.com/p5DEf6fLzJ

— ZackSnyder (@ZackSnyder) May 13, 2014
- Independent