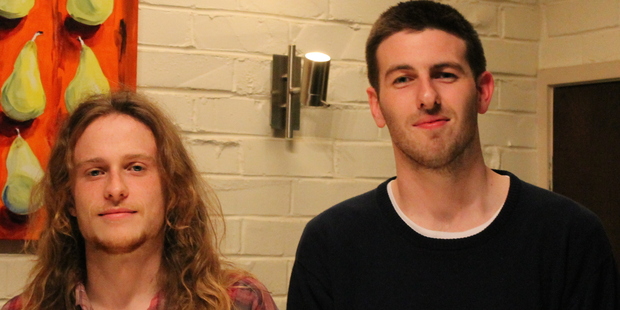 A first-time Kiwi film-making duo has landed a spot in the New York International Film Festival to be held in early June.
AUT and Auckland University students Sam Fitzgibbon, 21, and Andy McEwen, 20, made their short film Hangman last year, telling the story of a young man attending his own funeral.
The pair, calling themselves Young Gallows Entertainment, found out they had made the cut recently despite entering the New York competition in September.
"We were really happy we got recognition because we weren't expecting anything," McEwan says. "Actually, I'd forgotten we entered it."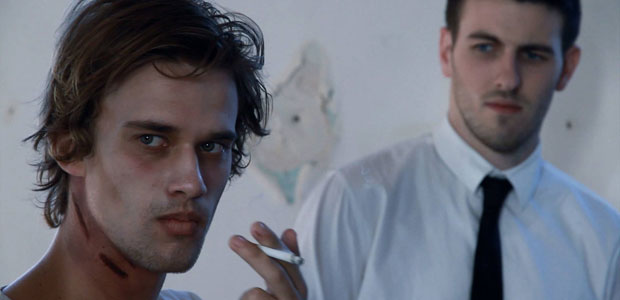 A scene from Hangman.
Hangman was one of 40 films chosen from more than 1000 worldwide entries for the narrative short film category and the only New Zealand film to be picked for the awards.
Not everyone is a fan of the abstract way the film portrays suicide and its effects on friends and family, says McEwan, the film's writer and director.
"We got feedback from one of the festivals we entered and the guy said he thought it didn't really make any sense. He misread it," he says.
Producer and lead actor Fitzgibbon says the film's ambiguity was intentional and that they wanted the audience to think about the film's meaning.
NYCIFF spokesman Caroline Johnson says the abstract nature of the film was one of the reasons it was chosen.
"The judges really enjoyed the concept, it's something raw and a bit different."
The pair paid professional actors, cameramen and cinematographers, spending around $7000 between them for three days of shooting.
Though admitting to being flippant with their money, Fitzgibbon says it was all part of the first-time experience of making a movie.
"Our thinking was that if we're going to do it, we're going to do it properly," he says. "We set up a joint bank account and made it into a bit of a business."
The duo are hoping that with some recognition under their belt, they will be able to receive funding to pursue future endeavours.
"We self-funded the last one and it nearly killed us," Fitzgibbon says.
"I've got two more projects that I've written that I want to film," McEwan says. "But we'll need to get more funding before that happens."
The duo will be heading to New York later this month for the June 3 show where their work will be showcased.
"We're just excited to go to all the red carpet things," McEwan says.
Watch the trailer for Hangman:

Hangman Short Film Official Trailer from Young Gallows on Vimeo.
* Elaina Moulds is a journalism student at AUT.