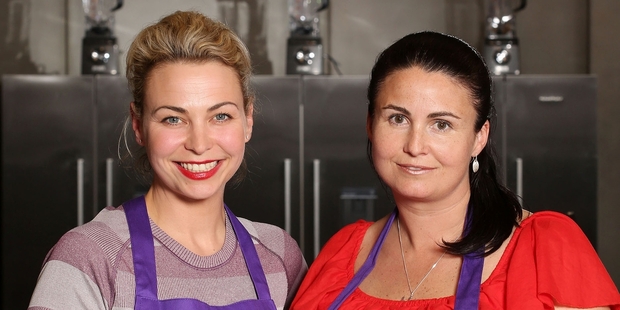 Nasty messages threatening and abusing MasterChef finalists Jaimie Stodler and Bec Stanley were posted on a TVNZ Facebook page and visible to the public this week.
The open social media page is followed by more than 33,000 fans of the hit cooking show and is supposed to be moderated by TVNZ.
Cyber bullies wrote abusive and threatening messages about the pair, who last week came second to Maketu sisters Karena and Kasey Bird.
TVNZ spokeswoman Megan Richards confirmed complaints had been received and some of the more personal comments were removed.
"The site is moderated and, independently of this issue, there have already been a number of offensive comments removed and a handful of people have been blocked from posting," Richards said.
"We would never condone or allow online bullying or abuse."
Comments included telling Canadian-born Stodler to take "a one-way ticket back to Canada" and suggested silencing her by shutting her mouth with "meat glue". Other messages were even more aggressive.
The Herald on Sunday contacted both women but neither would comment as they had signed confidentiality contracts with the show makers.
In an interview last week Stanley said she missed her three young sons during the three months on the show and was glad to be back to normal family life. Stodler had returned to her popular Queenstown sweet store Cup and Cake. Both said they had great support from their communities.
Richards said the complaints were an unpleasant byproduct of viewers becoming emotionally invested. "But it's unacceptable to us and we are doing all we can to actively discourage it," she said.
The Herald on Sunday alerted TVNZ to some of the messages and they were removed.