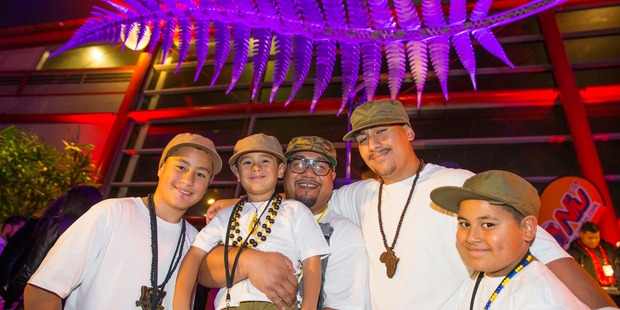 Big selling operatic trio Sol3 Mio and hip-hop artist David Dallas were the big winners at tonight's 10th annual Vodafone Pacific Music Awards.
The Samoan threesome Sol3, comprising brothers Pene and Amitai Pati and cousin Moses Mackay, won the Radio 531PI Best Pacific Group award and the Auckland Council Best Pacific Music Album for their multi-platinum debut album.
Dallas took away two top awards from his third album Falling Into Place, winning the NZ Music Commission Best Pacific Male Artist, Niu FM Best Pacific Urban Artist, while his hit single Runnin' earned him the NZ On Air Radio Airplay Award.
Veteran hip-hop stars were also honoured in other categories.
Che Fu was the recipient of the Manukau Institute of Technology Lifetime Achievement Award while King Kapisi's video with All Black Jerome Kaino for the track Crush won the NZ On Air Best Pacific Music Video award.
Elsewhere, Samoan soul diva Bella Kalolo received the Trillian Trust Best Pacific Female Artist award for her EP Time and Space.
Mark Vanilau picked up the British Council Aspiring International Artist for 2014 as well as the APRA Best Pacific Song for his Giant of the Sea.

Emerging act Musical Island Boys took home the Phillip Fuemana Award for Most Promising Artist.
This year's inaugural Flava Best International Pacific Artist award went to Hawaiian artist Fiji for Born & Raised II - The Rebirth.
The Tagata Pasifika Best Pacific Language recording award went to Penina Lalelei o Samoa by husband and wife duo Kelemete & Kingi Ta'ale.
The awards were held tonight at the Vodafone Events Centre's Sir Woolf Fisher Arena.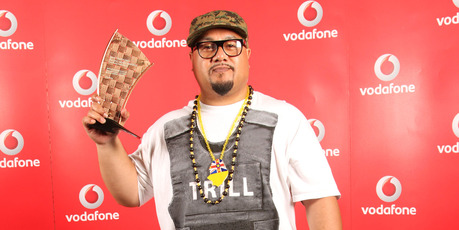 2014 Vodafone Pacific Music Awards winners by category:
TRILLIAN TRUST BEST PACIFIC FEMALE ARTIST: Bella Kalolo Time and Space
NZ MUSIC COMMISSION BEST PACIFIC MALE ARTIST: David Dallas Falling Into Place
NIU FM BEST PACIFIC URBAN ARTIST: David Dallas Falling Into Place
RADIO 531PI BEST PACIFIC GROUP: Sol3 Mio Sol3 Mio
NZ ON AIR BEST PACIFIC MUSIC VIDEO: King Kapisi Crush
APRA BEST PACIFIC SONG: Mark Vanilau Giant of the Sea
TAGATA PASIFIKA BEST PACIFIC LANGUAGE: Kelemete & Kiligi Ta'ale Penina Lalelei o Samoa
BEST PACIFIC GOSPEL ARTIST: Lifestyle Lifestyle (of Worship)
FLAVA BEST INTERNATIONAL PACIFIC ARTIST: Fiji Born & Raised II - The ReBirth
NZ ON AIR RADIO AIRPLAY AWARD: David Dallas Runnin'
VODAFONE PEOPLE'S CHOICE AWARD: Lifestyle
PHILLIP FUEMANA AWARD FOR MOST PROMISING PACIFIC ARTIST: Musical Island Boys
MANUKAU INSTITUTE OF TECHNOLOGY LIFETIME ACHIEVEMENT AWARD: Che Fu
AUCKLAND COUNCIL BEST PACIFIC MUSIC ALBUM: Sol3 Mio Sol3 Mio
BRITISH COUNCIL ASPIRING INTERNATIONAL ARTIST: Mark Vanilau