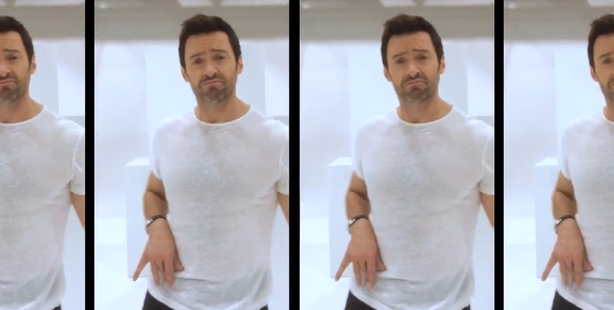 Eric Bana can play the drums, Anthony LaPaglia likes to tinkle the ivories and Hugh Jackman plays a mean air guitar, at least that's the evidence from The Chantoozies' new video.
The clip of the actors has been released to accompany a new single from the reunited late 80s Australian pop group of then soap stars briefly famous across the Tasman for hits Wanna be Up and Witch Queen.
The singers, Ally Fowler, Eve von Bibra, Tottie Goldsmith and Angelica La Bozzetta, released the single Baby It's You and roped in some celebrity friends to help with their promotion.
"We were putting together the song and we were organising a lot of that ourselves,'' Fowler says.
Fowler is known for her roles on Sons and Daughters, Neighbours and the hit Wentworth while Goldsmith's credits include Stingers and Blue Heelers. Together the group create a media powerhouse which helped when calling in a few high profile favours.
"We didn't have the same push or budget that normally is behind you. So we thought, and I just had the idea, wouldn't it be fun if the boys would pretend to be our band, that would be a cute idea. So Tottie got on to Hugh,'' Fowler says.
In true business style Goldsmith explains: "We actioned it, we just actioned it ... we actioned our friends.''
So the ladies, who say the actors' wives are their "very dear friends'', asked them to shoot the footage of their famous spouses on their iPhones.
While Jackman plays air guitar and LaPaglia isn't really playing the piano, the ladies say Bana showed some hidden talent on the drums.
"We call Eric `Beats Bana','' says von Bibra, who wrote some of the band's original songs.
"I was surprised by how good he was,'' Goldsmith adds.
"We're going to get him up to speed on the song and he can do a celebrity guest appearance,'' Fowler says.
Goldsmith says the ladies were quite selective about who they got to perform from their Hollywood hitlist.
"We thought of Russell (Crowe) but thought 'nah he's busy with his own band'.''
However, the group were a little disappointed one thespian didn't make it onto their video.
"I've got to be honest, I really wanted Geoffrey Rush but he didn't get back to me on email,'' Goldsmith says.
Fowler says the band has only just begun trotting out their celebrity friends.
"We've got a few fellas up our sleeves, we didn't blow it all in the first one,'' she says, explaining they could end up with a "giant marching band of male film stars''.
So there's the potential to hear a lot more from The Chantoozies and von Bibra says she has some music in her songwriting store ready for the band to record.
The Chantoozies agree that Baby It's You, originally a 1978 hit for Promises, is a modern take on what they used to do, and it wasn't hard to choose.
"This song had the most sugar,'' Fowler says.
- AAP