Action fans have waited four long years for the return of Jack Bauer to television - but his New Zealand fans will have to wait even longer.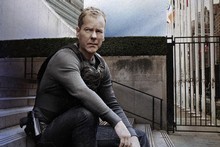 The comeback season of the popular action show - which bowed out in 2010 after eight seasons - began screening on Fox in America last night.
But there are no plans to screen 24: Live Another Day - a mini-season of the Keifer Sutherland vehicle about rogue CTU agent Jack Bauer - on New Zealand screens at present.
The Herald asked four networks - TV2, TV3, Prime and Sky TV's Soho - if they had plans to screen the 12 episodes that make up the show's ninth season, and all said no.
That's despite the first episode of Live Another Day, which screened in the US overnight, receiving overwhelmingly positive reviews.
"This is a 12-week 24, so loyal fans can expect twice the action in half the time," wrote the New York Post. "You won't want to miss a minute."
The Boston Herald agreed, saying: "24 is as much a thrill ride as ever."
And the Detroit News wrote: "No matter what, the show returns with the same sense of modern-day paranoia and urgency that fueled its best seasons, and however over-the-top it goes, its real-world geopolitical concerns are real-world geopolitical concerns."
Previous seasons of 24 aired on TV3, but a spokeswoman told nzherald.co.nz they no longer had rights to the show.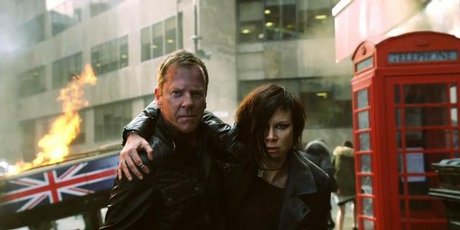 - nzherald.co.nz