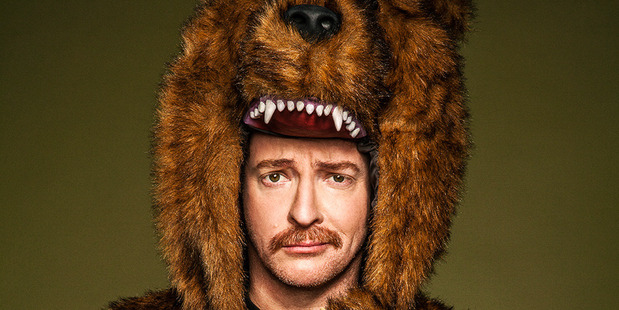 Great North, The Vic, Friday
NZ Music Month gets into the swing of things this week with multiple local gigs to check out. Great North are celebrating their beautiful new album Up in Smoke with an album release party at the suitably classy Vic Theatre in Devonport. Southern alt-folk duo Into the East will be rounding off their latest 21-date tour with a shindig at Leigh Sawmill, also on Friday. And the wonderfully named Carnivorous Plant Society will be bringing their Mexican wrestling masks, trumpets, organs, and various other flamboyant instruments to the Portland Public House on Sunday. Have a listen to the album here.
Bad Neighbours, in cinemas now
When you put the names Nicholas Stoller (Get Him to the Greek, Forgetting Sarah Marshall) and Seth Rogen (Knocked Up, Pineapple Express, This is the End) together, you're almost guaranteed an R-rated, overly obscene, yet uproarious and hugely entertaining piece of cinema.
Add in some great performances from Rose Byrne and an unusually self-aware Zac Efron, and the predictable story set-up of frat boys moving into a quiet family neighbourhood, and starting a war, turns out to be a winner. Read our review of Bad Neighbours here.
Chef, in cinemas now
Sofia Vergara turns up in two different films in the next two weeks. From today you can check her out in Chef - Jon Favreau's latest project which is a long way from Iron Man. He directs, writes, and stars in a hilarious and appetite-inducing tale about a chef who gets fired and ends up starting a food truck, along with Vergara, John Leguizamo, Bobby Cannavale, Dustin Hoffman, Robert Downey jnr, and Scarlett Johansson. Some of the best fun I've had in a movie theatre in ages. And next week Vergara turns up in Fading Gigolo, alongside Woody Allen and John Turturro. Interesting that both Favreau and Turturro wrote their own films starring themselves, and then cast Vergara to play opposite. Fancy that. Here's our interview with the star of the film.
DJ Premier and Pete Rock, Powerstation, Saturday
If you want to see two legendary hip-hop producers go head to head in an all-out DJ battle, head to the Powerstation on Saturday. DJ Premier (one half of seminal group Gang Starr, and also producer for everyone from Nas to Snoop), and Pete Rock (one of the first producers to fuse jazz, funk, and R&B to create hip-hop), will be stamping their East Coast moves all over the Powerstation as they go track for track trying to outdo each other. Read Chris Schulz's interview with DJ Premier here.
Eurovision Song Contest, Final, UKTV, Sunday
It's probably still one of the most colourful, bizarre music competitions on the planet, and if you get up at 7am this Sunday and tune into UKTV, you can watch the 26 finalists in the Eurovision Song Contest try to win the title for their country, live from Copenhagen. You can bet there will be plenty of interesting lyrics (contestants can only sing in the language of their country), and outlandish costumes. Get a taste of the craziness here.
And if you need a comedic warm-up before then, the NZ International Comedy Festival is still in full swing, with too many shows to mention - except we will mention that Rhys Darby's latest show Mr Adventure is in the midst of a three-night run at The Civic. Bring on the sound effects and more odd dance moves.
- TimeOut