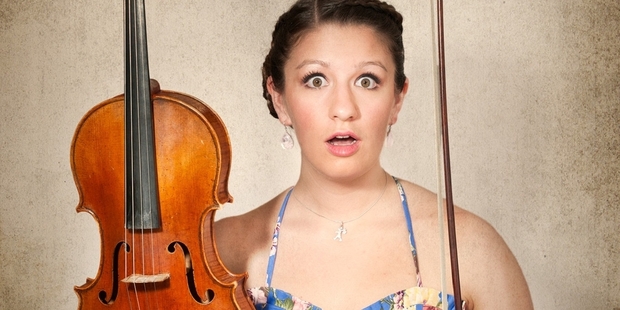 Violist Bryony Gibson-Cornish says she is an adrenalin junkie and gets her thrill from playing music.
The Fulbright Scholar has been in New York since 2012 studying towards a master's of music at the celebrated Juilliard School.
Gibson-Cornish is set to return to New Zealand next month to play with the Auckland Philharmonia Orchestra as its young soloist of the year. She will also give a series of recitals in Christchurch and Auckland.
"I love that music is a universal language and that we are able to communicate our emotions through any melody. I am also an adrenalin junkie. The exhilaration that I experience when performing is absolutely addictive," she said.
"I think New Zealand is an incredible place to be for a young musician for many reasons. Our small population makes the country a unique place for musicians to develop, because there are more professional opportunities for young people than in other countries."
Before travelling to New York, Gibson-Cornish graduated with first-class honours from the University of Canterbury, beginning her bachelor of music studies there when she was 15. She is also a former student of the Pettman National Junior Academy of Music, in Christchurch, where she had musical mentors such as Dame Malvina Major.
The head of the University of Canterbury's School of Music, Dr Glenda Keam, said they were proud to see a former student doing so well.
On the web
www.apo.co.nz