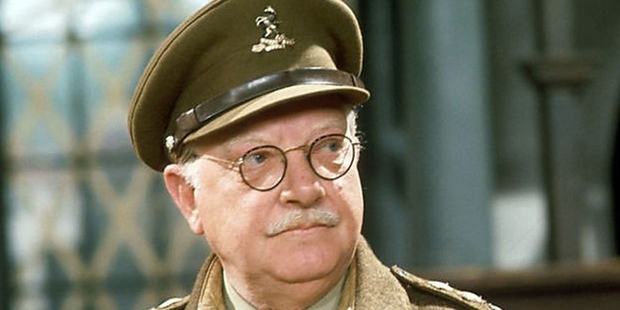 Dad's Army, the classic BBC comedy, is to be turned into a feature film starring Bill Nighy.
The sitcom, which aired from 1968 to 1977 and is still being repeated almost half a century on, follows members of the Home Guard during World War II.
In the new version, Toby Jones, whose roles include Truman Capote in Infamous, replaces Arthur Lowe as Captain Mainwaring whilst Nighy, best known for Love Actually and Pirates of the Caribbean, will play Sergeant Wilson, a part originally acted by John Le Mesurier.
But while the cast is new, with many of the original actors having passed away, not much else has changed. The German army is still gathering in France and Captain Mainwaring, the humourless bank manager who commands the makeshift troop, is ready to lead his men to defend his home town.
At the height of its success the black and white TV series attracted nearly 20 million viewers.
Nearly two million still tune in for the Sunday night repeats, the Sunday Times reported.
The show, which ran for nine series and 80 episodes in total, won a Bafta for best comedy in 1971 and led to a film in the same year.
Jimmy Perry, who had served with the Home Guard and came up with the idea, wrote the series with producer David Croft. Now 90 years old, Mr Perry will work as a producer on the new film.
The show spawned a series of catchphrases including "don't panic", from Corporal Jones when things started to fall apart, and Captain Mainwaring's put-down "you stupid boy" to young Pike.