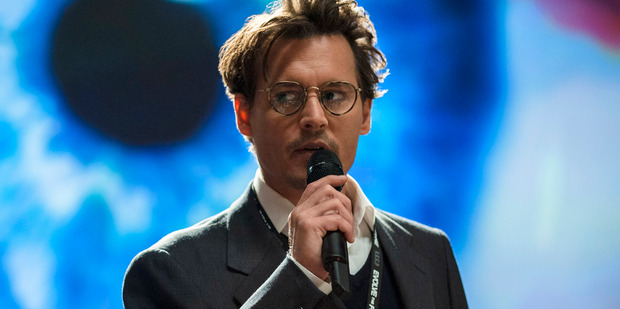 It wasn't long ago that Johnny Depp seemed unstoppable, with his billion dollar franchise Pirates Of The Caribbean dominating ticket sales across the globe.
But the last few years have seen the 50-year-old's box office allure diminish with a series of flops, most recently this past weekend's highly anticipated release of sci-fi film Transcendence - a box office bomb in the UK that's also been a misfire with critics.
It has just a 19 per cent approval rating on Rotten Tomatoes, with reviews slamming it as "overstuffed but underdeveloped" and criticising "implausible leaps in logic, inept plotting and sloppy sense of time and scope".
One reviewer said the two-hour film, which is released in New Zealand on May 1, will leave audiences feeling "hoodwinked".
Transcendence is Depp's third straight box office disappointment.
He played Tonto in last year's The Lone Ranger that was one of the biggest flops of 2013, taking in $260 million from a $250 million budget.
Depp also starred in the 2012 comedy-horror dud Dark Shadows.
But senior media analyst for box-office tracker Rentrak, Paul Dergarabedian, says it may not be a sign of Depp losing his touch at the box office.
"As we approach the summer movie season (in the US), box-office drawing power becomes more about the concept of the movie rather than its star.
"It may not have been so much (about) Johnny Depp, but audiences right now like brands that they know," he said.
Dergarabedian noted that a dozen sequels were expected later this year.
Alcon Entertainment and DMG Entertainment were certainly banking on the star's marketability with a production budget of $100 million.
Depp's previous box office magic had Forbes estimate his 2010 earnings at $75 million, following his Pirates Of The Caribbean string of hits.
But Depp may have other things on his mind of late, considering his recent engagement to Amber Heard.
He popped the question to the actress on Christmas Eve, but a date has yet to be announced for their wedding.
The couple met in 2010 when they filmed The Rum Diary - about journalist Paul Kemp - in Puerto Rico - but they only confirmed their relationship last year, preferring not to put their romance in the spotlight.
- The Daily Mail